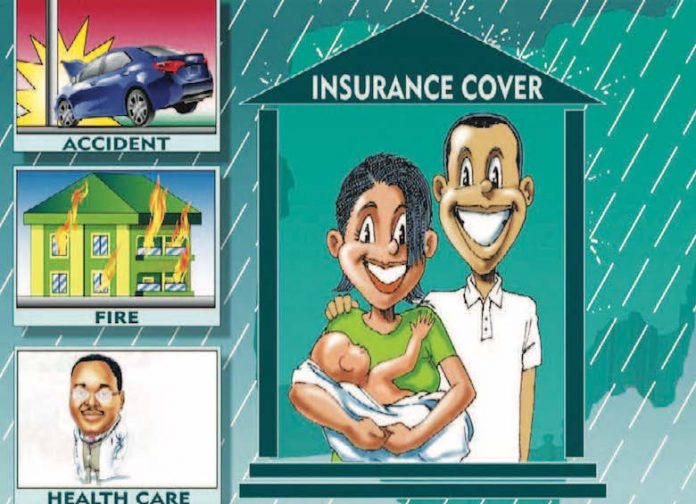 Ebere Nwoji
Pressure on the management of insurance firms from shareholders, industry regulator and other stake holders on the need to reduce their management expenses and ensure more returns on investments is yielding positive results. Reports from insurance firms that have so far released their financial performance for 2017 business year show that management expenses of most insurance firms have drastically reduced compared to previous years.
For instance, Sovereign Trust Insurance Plc was able to reduce its management expenses from N1.888 billion in 2016 to N1.531 billion in 2017, while Cornerstone Insurance reduced its expenses by five per cent within the period. Similarly, LASACO Assurance reduced its expenses from N2.417 billion in 2016 to N1.742 billion in 2017.
Cornerstone Insurance, which was assiduously tracing its way back to profitability through cost control measures said:"The strict cost management regime introduced by the board of directors and management during the year yielded some success as management expenses reduced by 5 percent for the company despite inflationary pressures."
For Sovereign Trust Insurance it said:This performance could not have been achieved without efforts of the unified SovereignTrust team and our commitment to structured business strategies aimed at aggressive revenue generation and cost curtailment in the course of the year".
THISDAY, had reported that insurance sector operators, spent about N295 billion on management expenses between 2010 and 2014 amidst criticism from investors and regulators.
Against this backdrop, many operators, had at their various AGM last year received overdose of shareholders' bashing during question and answer sessions at the meetings for the huge management expenses.
Similarly, the industry regulator, the National Insurance Commission( NAICOM) had on several occasions, in response to challenge by shareholders on punitive fines placed on operating firms, challenged the shareholders to ask the operators what they do with their money and why they incur huge management expenses year in year out.
Both the investors and the regulators alleged that operators short-change shareholders by ripping off their returns on investment through high management expenses.
The investors alleged that from all indications, the operators and the regulator starve them of the much desired return on investment through huge management expenses on the part of the operators and high punitive fines by the regulator.
The Chairman, Progressive Shareholders Association of Nigeria, Boniface Okezie, AGMs decried the high expenses and called on operators to watch their management expenses.
In what looks like a confirmation of this, report published by the Nigeria Insurers Association( NIA) said between 2010 and 2014, industry operators spent N294.90 billion on management expenses.
According to the report, the above figure was spent on underwriting, salaries, rents and commission.
According to the NIA report, non life operators incurred N220.91 billion and life operators N73.99 billion.
Against this backdrop , Okezie had threatened to sue both the regulator and the operators through their various shareholders' associations if they continue to siphon investors' profit through these huge expenses.
But Sir Sunny Nwosu of Indpendent Shareholders Association of Nigeria(ISAN), in a chat with journalists said the huge expenses were duly incurred in a bid to get good hands.
According to him, any company that wishes to attract best hands and retain them, should be ready to pay.
He noted that the huge management expenses were often incurred in a bid to engage capable personnel to drive affairs of organisations , stressing that good services are not cheap anywhere in the world and that organisations that want to be at the top should be ready to pay for the services of professionals.
"If you want the best, you have to pay for it, if any regulator is coming to take up an executive job, in some of these companies, you need to know how much such person would earn and the salary becomes personal to that person.
The NIA report had said insurance companies spent N42.07 billion on management expenses in 2011, representing 19.32 per cent of the industry's N217.74 billion gross premium income made in the year.
The report showed that Investment and Allied Insurance Plc had the highest expenses of N158.39 million, as against N37.92 million premium income it recorded. The firm was followed by Universal Insurance Plc with N347.73 million, as against N349.17 million (99.6 per cent) underwritten.
Custodian and Allied Insurance Plc, was the most prudent that year in the general business category with N886.81 million expenses out of the N10.06 billion (8.81 per cent) income. AXA Mansard Insurance Plc had the lowest in the life business with N13.87 million spent out of N 2.36 billion (0.6 per cent). Zenith Life Insurance Limited spent N9.61 million out of N1.01 billion.