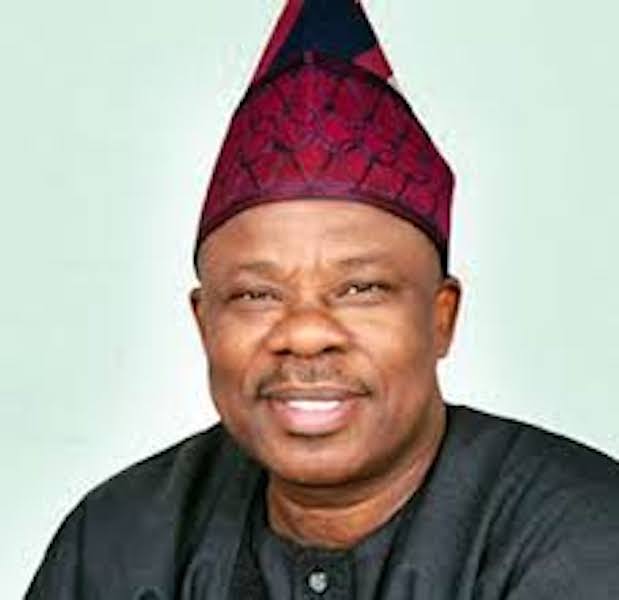 Femi Ogbonnikan In Abeokuta
Former Director General (DG), Sen Ibikunle Amosun Campaign Organisation (SIACO) re-election in 2015, Chief Bode Mustapha, said it was the divine intervention of God that has made it possible to have Dapo Abiodun, an oil magnate and an Iperu-Remo Prince, as the Ogun State governorship flag bearer of the All Progressives Congress (APC) in the upcoming 2019 general elections to rescue the people of the state from slavery.
Speaking at a solidarity gathering to celebrate the governorship ticket of Abiodun held at his Iperu-Remo country home, in Ikenne Local Government Area of the state on sunday, Mustapha who is also the chairman, Nigeria Deposit Insurance Corporation (NDIC), said it took him and other good citizens of the state the sacrifice to lay their lives for the benefit and emancipation of generations yet unborn and free the state from the slavery.
According to him, "Dapo Abiodun was brought to rescue us from slavery. So, let us make sacrifice. I am one of those whose lives were put on the line. Assassins were sent after me. But there is nothing that is going to make me shake in whatever that I believe in. Let us learn how to make sacrifice.
"Today, Dapo Abiodun is the authentic governorship candidate of the APC in Ogun State.
"Some people have to feast on lies and untruth, but oftentimes, lies can be the opium of those who don't have knowledge of what is happening. –≠–"Let us forget the issue of democrats or any group, but let us come together to win the upcoming 2019 governorship election in the state.
"Let us share hands of friendship and ensure that Dapo Abiodun is installed as the next governor of Ogun State", said Mustapha.
In the same vein, Deputy Speaker, Ogun State House of Assembly, Hon Olakunle Oluomo, expressed gratitude to the Almighty God for using Abiodun as martyr to rescue the people of the state.
"Let us remain steadfast.