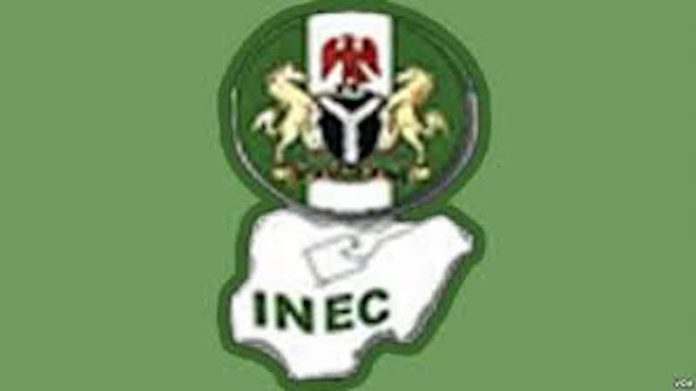 Adedayo Akinwale in Abuja
The Independent National Electoral Commission (INEC) insisted Monday that the All Progressives Congress (APC) will not field candidates for the 2019 general elections in Zamafa State.
INEC Chairman Mahmood Yakubu stated this on the sideline of a two-day validation workshop titled "Study on the Cost of Elections in ECOWAS Region" Monday in Abuja.
According to him, ''We have issued a statement on Zamfara and nothing has changed. We stand by the statement that we issued."
He re-emphasised that the deadline for submission of party candidates' names to the commission was October 18.
He promised to give a full report on that after October 18.
INEC had informed the ruling APC in a leaked memo that it would not be allowed to field candidates for elective positions in Zamfara in the 2019 elections.
The commission's acting Secretary, Okechukwe Ndeche, in a letter to the APC had said that the party was barred from fielding candidates for governorship, national assembly and state assembly elections for failing to comply with Sections 87 and 31 of the Electoral Act of 2010.
Parties, according to the act, were expected to comply with the timetable and schedule of INEC, which stipulate that the conduct of primaries must be held between August 18 and October 7.
INEC said it received reports from its Zamfara office, indicating that no primary was conducted in the state "notwithstanding that our officials were fully mobilised and deployed."
The APC National Chairman, Adams Oshiomhole, had responded to INEC in a statement, saying that the party had already arrived at a consensus before the deadline.
Oshiomhole had said that following the high level of friction, disagreements and threats of violence by various political camps before the primaries, all the aspirants met at City King Hotel, Gusau, to find a truce.
"After hours of intense horse-trading, a consensus was reached within the spirit and context of the electoral act and the constitution of our party.
"This was done in strict compliance with Section 87 (6) of the Electoral Act, 2010 (as amended)," Oshiomhole said.
He said that the claim by INEC that primaries were not conducted could only be referring to its officials' observation that actual voting did not take place.
The APC chairman had argued that the conduct of primaries was not the only mode prescribed for producing candidates in the Electoral Act, 2010 (as amended).