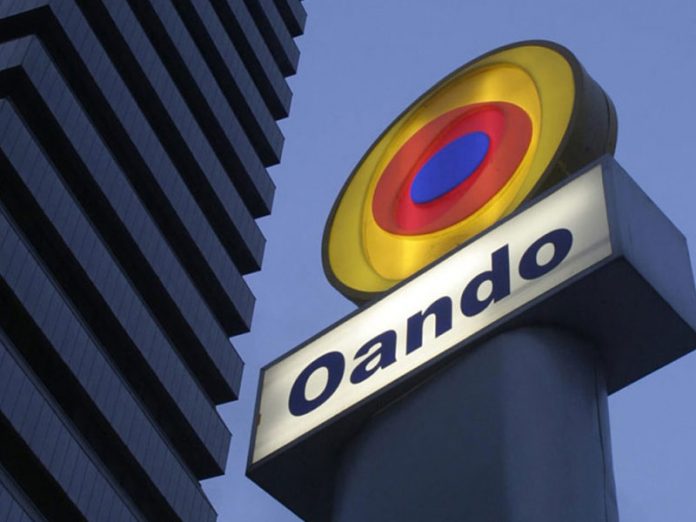 In ancient China, and after several wars, the Chinese decided to live in peace. They built the Great Wall of China, confident that no one could invade them due to its vast width and size. However, during the first 100 year of its existence, the Chinese were invaded at least three times. How? Well, the enemy never attempted to conquer the impenetrable wall, they simply bribed the guards and came through the doors.
The Chinese built the wall but from generation to generation, forgot to build the characters of those who were chosen to guard it till it finally became apparent that the building of human character must always supersede the building of anything else. As character is built upon knowledge, it only takes destroying a country's educational foundation to bring it to its knees. Sadly, this is a story that can easily be transposed to Nigeria.
Once the giant of Africa, decades of neglect within the educational sector has seen the value of its human capital plummet at an alarming rate; leaving the economy stunted and with little room for improvement. With Nigerian government investment in education at 7.04 per cent in the current budget, we now lag behind other less endowed nations within sub-Saharan Africa.
It is hard to reconcile that Nigeria not so long ago created brilliant minds through its free public school systems. Now education has become a luxury, with those who can afford it opting for private schooling and those who can't with little or no choice. With a Government overwhelmed by the sheer magnitude of change required to write a different growth story for Nigeria, several private entities are rolling up their sleeves and investing in developing multiple sectors across the economy.
One such organization is the Oando Foundation. Established by Oando PLC, Nigeria's largest indigenous Oil and Gas Company, in 2011 – the Foundation is an independent charity, who through its Adopt-a-School initiative is improving access to quality basic education by empowering thousands of children in public primary schools in marginalized communities across Nigeria. The Foundation is committed to utilizing a holistic and integrated approach to basic education, which includes creating better learning environments, leveraging resources through partnerships, utilizing best practices and cross-cutting solutions to improve the overall learning achievements of children in their adopted schools. To date they have adopted 88 public primary schools across 23 States in Nigeria, spanning 6 geo-political zones.
According to the Multiple Indicator Cluster (MIC) 2017 survey report by the Nigeria Bureau of Statistics (NBS), the number of Out of School Children in Nigeria is 9.1 million. With these figures, the chances of Nigeria being able to lbenefit from the much touted fourth industrial revolution seems impossible. With basic literacy still seeming like a pipe dream for many, how do we then make the necessary advancement towards digital literacy, especially for the poor and marginalized? Haven't we already lost the race before it's even begun? Though the Foundation is contributing positively towards meeting critical demand and supply needs in basic education, their best efforts still represent a tiny drop in a huge ocean, considering the scale of our current educational needs across all levels. Adegoke Adekanla, Head of the Oando Foundation pointed out that "While these figures may seem insurmountable, we remain undeterred in our vision for the Nigerian child. Over the years, we have doggedly demonstrated our commitment to achieving the right of every child to quality education and we are working with multi-layered stakeholders, using integrative and participatory approaches to increase learning opportunities for children. We knew from the onset that this would be a challenge and it could not be done overnight. Not only are we working to change an inbuilt culture of complacency where education is concerned, we are also in a race towards innovation in rapidly changing times. The definition of schools and learning has shifted radically with brick and mortar schools now being challenged by borderless learning. The notion of traditional classroom needs rethinking and working with our partners that is exactly what we are doing. To date we have established 33 ICT centers in adopted schools and supported them with content for learning and capacity building, trained 2,169 teachers and awarded 1,123 scholarship to students. We are making inroads to giving the Nigerian child access to fundamental basic education. It is essential not only for their personal growth but for our survival as a Nation."
The sustainability of Oando Foundation's Adopt-A-School model is hinged on effective community engagement and various stakeholders partnerships. Speaking on the latter, Adekanla said "The Foundation thrives on progressive partnerships with Government and other private sector actors both local and international. These partnerships strengthen programme delivery and initiate outcomes that complement the Foundation's overall objectives. We will continue to seek partners to assist with improving access to universal primary education."
Partners to date include the Educate a Child (an initiative of Education Above All Foundation), Global Business Coalition for Education (GBC-Ed), USAID's Education Crisis Response (USAID-ECR), and many other international organizations. Working in unison with these partners, the Foundation has successfully mainstreamed 42,193 out-of-school children into adopted schools across 23 states, leveraging existing platforms at the State and Local levels, and utilizing contextualized mobilization plans from the School Based Management Committees, Community Coalition Groups, State Universal Basic Education Boards, and development partners. They also support state education agencies with the mainstreaming of out-of-school children through donation of "back-to-school kits'' including uniforms, school bags, footwear, text books, learning materials etc., profiling of enrolled OOSC for ease of tracking and retention, as well as walk-in centers (WIC) established across selected schools to provide accelerated learning for enrolled OOSC before transition into formal classes.
This battle against a failing educational system is not one that can or should be fought alone. Organizations like the Oando Foundation who are making very conspicuous impression in addressing the problem need to be supported. A fact that Adekanla agreed with,. According to her "This is a problem that surpasses any barrier that might exist between sectors, tribes etc. Not tackling it now leaves all of us open to a very uncertain future. We need the Government to increase funding of the education sector. While we applaud the introduction of the Universal Basic Education in 1999 and the supporting Universal Basic Education (UBE) bill in 2004; a lot still needs to be done to reduce the number of out of school children. Outside of Government support, we also need a renewed sense of urgency among key players in the organized private sector to explore opportunities for scaling up support for the basic education sub-sector in Nigeria."
It was Nelson Mandela that said "Education is the most powerful weapon which you can use to change the world." A mantra obviously shared by the Oando Foundation and one that we as a nation need to adopt.