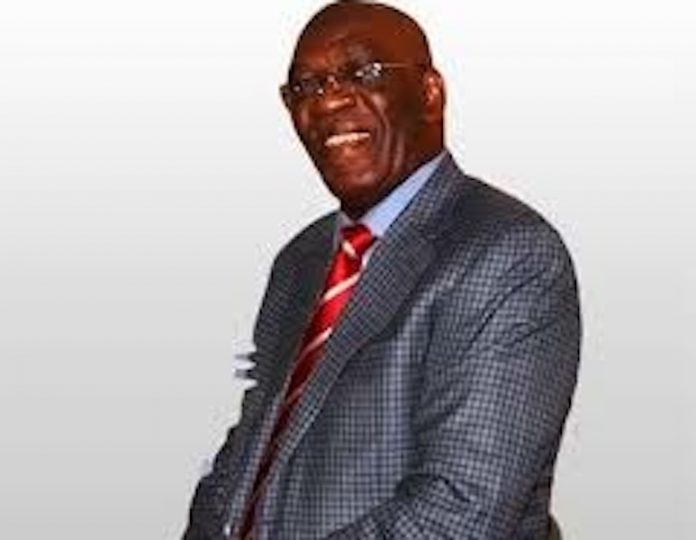 There is no union of hearts that does not meet its end; friend after friend departs, but comrades in true spirit, stay. With them, the deep, tightly woven fabric of affection glistens even with wear and the inescapable vicissitudes of companionship and emotional life. This much is exemplified in the enviable reunion of Asiwaju Bola Tinubu, with his one-time pal, Prince Dipo Eludoyin.
The duo have buried the hatchet after an acrimonious war that was widely celebrated in mainstream and soft sell-news media. Now they have agreed to pick the pieces of their shredded comradeship. For those wondering at the reappearance of Dr. Dipo Eludoyin, the billionaire businessman, on the social scene, they need to save their breath. It is all thanks to his friend of many years, Asiwaju Bola Tinubu's avuncular beneficence.
As relationships go, however, the flames of mutual respect or so we gathered, soon petered out and everything cooled to a lull between the former brothers. According to the story then, the age-long aspiration, nursed by Asiwaju Bola Ahmed Tinubu, to install his close friend and business associate, Prince Eludoyin, as the Ooni of Ife , was deflated. Tinubu's candidate, Eludoyin, bluntly refused to be drawn into the racy race for the Ooni's throne.
When the quiet and self-effacing billionaire was buffeted by pressure from all angles by his friends, he left Nigeria. It would be recalled that Eludoyin, a bedroom-sharing confidant of Asiwaju Tinubu, was mentioned as a likely successor to Oba Okunade Sijuwade Olubuse II. Eludoyin, a holder of the Member of the Federal Republic of Nigeria, MFR, is the Chairman of Paragon Group.
His company allegedly owns the popular Ikeja Mall. However, most of his business ventures are also domiciled in China, which is like his second country. So influential is he that he created and funded the platform, on which Akinwunmi Ambode's aspiration to become governor of Lagos State was actualised. Sources disclosed that Eludoyin become disenchanted with the notion of contesting for the Ooni's stool, when it dawned on him that his multi-faceted, multi-billion dollar business empire could crumble, since he hasn't prepared anyone to run it for him.
Besides, Eludoyin was said to have nursed the reservation that the Ile-Ife kingmakers and most prominent Ife indigenes might not be enthusiastic about supporting his intention, for reasons, which are not unconnected with his ties with Tinubu.
It was gathered then that Eludoyin's refusal to contest for the Ooni of Ife's throne, really rattled Asiwaju Tinubu's camp, since they had reposed so much confidence in his candidature. Consequently, Dipo took a wide berth from social scenes in undisguised deference to Tinubu who, in spite of his conservative outlook, rules the roost. That subsisted for several months until recently when peace was brokered by some of their mutual friends.