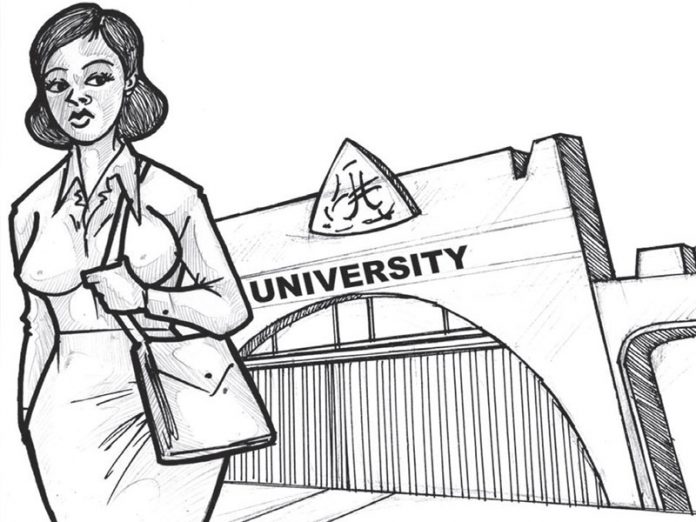 Victor Ogunje in Ado Ekiti
The Academic Staff Union of Universities (ASUU), Federal University, Oye Ekiti (FUOYE), has split into two as members expressed concern over the union's attacks on the institution's Vice Chancellor, Prof. Kayode Soremekun.
As a result, the aggrieved members, who were displeased with the accusations of corruption and appointment racketeering leveled against Soremekun, had joined a parallel body called Congress of Nigeria Academics (CNA).
ASUU, Akure zone, had addressed a news conference through the Zonal Coordinator and Chairman of the union in Ekiti State University, Ado Ekiti, Prof. Olu-Olu Olufayo, alleging that there were pervasive pension fraud and irregular recruitment in FUOYE.
Olufayo had also accused the management of promoting academic staff without following due process while failing to remit pension funds to workers, in line with the federal government's directive.
Soremekun had, however, denied the allegation, saying the council
and the Senate were aware of every appointment made and that pensions were deducted directly from the office of the Accountant General of the Federation and not the university.
At a news conference in Oye Ekiti yesterday, those opposed to ASUU's
position, the leader of FUOYE's Congress of Nigeria Academics (CAN), Dr. A. Akinsoranti and Barrister Ayodeji Ige, described the union's position as an attempt to smear Soremekun's reputation.
Akinsoranti explained that FUOYE had been leading and setting the pace among the 12 universities established in 2010 by the administration of former President Goodluck Jonathan.
He accused the ASUU Chairman in FUOYE, Dr. Akinyemi Omonijo of running the union like a 'cult', noting that members of FUOYE ASUU did not authorise a news conference he addressed recently and the allegations the zonal ASUU brought against the VC were baseless and unfounded.
He said, "We wish to state clearly that the press conference of October 4, purportedly addressed by Zonal ASUU on behalf of our members was not only false but misleading. It is only the congress that can authorise such and thus unfortunately was not the case.
"The smear campaign was a handiwork of an individual backed by a cabal which seeks to mislead the public and cause disaffection in FUOYE, which is still a young university.
"This press conference showed the failure of ASUU to abide by simple norm of consultation before confrontation. Let me also state that some of the issues raised have been tackled by the management.
"The allegations raised by Zonal ASUU were devoid of facts, lacking in merit and a product of perverted mind. We hereby dissociate ourselves from this attack coming from a minority among us", he said.
Lending credence to what Akinsoranti said, Barrister Ige added that those opposed to the management "are in the minority group. They knew that the governing council and VC cannot appoint substantive Bursar and Registrar since the former occupant of the seat, Mr. Daniel Adeyemo is in court challenging his removal.
"Since they are out to destroy ASUU here in FUOYE, we have opted out and we will embrace the alternative platform, Congress of Nigeria
Academics (CNA)."