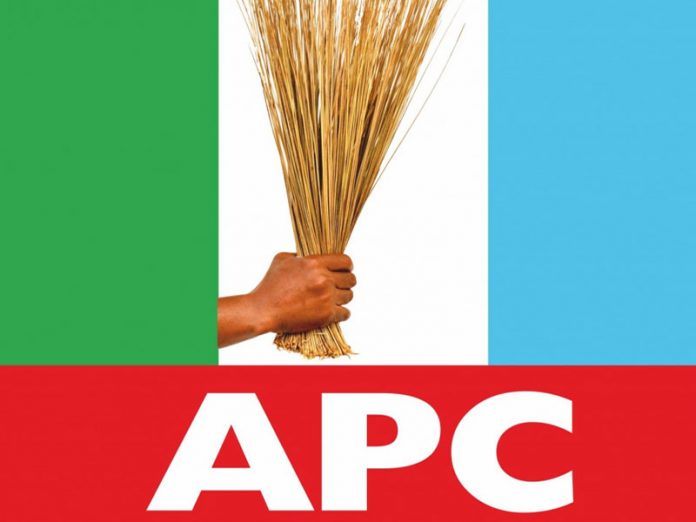 Party: Obasanjo will be demystified
Onyebuchi Ezigbo in Abuja
The All Progressives Congress (APC) has stated that there is no way the Peoples Democratic Party (PDP) and its presidential candidate, Alhaji Atiku Abubakar, would avoid being interrogated over their past deeds.
While responding to the endorsement of Atiku 2019 presidency bid by former President Olusegun Obasanjo, APC National Vice Chairman (South-south), Mr. Hilard Etta, said such endorsements no longer matters.
Etta, who spoke to journalists Thursday at the party's national secretariat, said:"Obasanjo will be demystified."
When reminded that the same Obasanjo endorsed President Muhammadu Buhari in 2015 presidential election, Eta said: "His (Obasanjo) endorsement has nothing to do with our (APC) victory in 2015.
"I know that politics is more of deception, but I tell you that Obasanjo's electoral value is little to nothing. Remember that Obasanjo in all the elections lost from his ward level to everywhere. He is more loved away than at home, and like I said earlier, Obasanjo will be demystified."
The party chieftain said PDP's claim that officials of the APC administration were out to "deliberately impugn on the character of its presidential candidate was a farce.
In a statement issued by the APC National Publicity Secretary, Yekini Nabena, the party said PDP cannot be simplistic and attempt to wish away the issue of the integrity of candidates seeking elections into positions at all levels, particularly as 2019 approaches.
"We reiterate our position that the Nigerian electorate must have that opportunity to choose from candidates that can pass the integrity and anti-corruption test," APC said.
The party said the character of office holders "we elect into public offices is important as our progress and development as a country depends on it.
"When the choice is to be made, the electorate has the option of a proven and decent presidential candidate who is putting the people first and on the other hand, a racketeer who will readily mortgage the country commonwealth to personal coffers and cronies."
APC referred to a report which it said unearthed the Special Audit/Forensic Investigation of Petroleum Technology Development Fund (PTDF) and allegedly indicted Atiku for the mismanagement of the
fund.
The party also alleged that there was a report that from 1999 to 2006, Atiku allegedly approved the release of $20million from the treasury and subsequent placement in Trans International Bank without appropriation and approval by the Federal Executive Council (FEC), which it described as illegal and amounted to abuse of office.
"There are no lies here. Atiku grapples with several other corruption indictments. This is a fact he needs to deal with and also come clean about," it said.