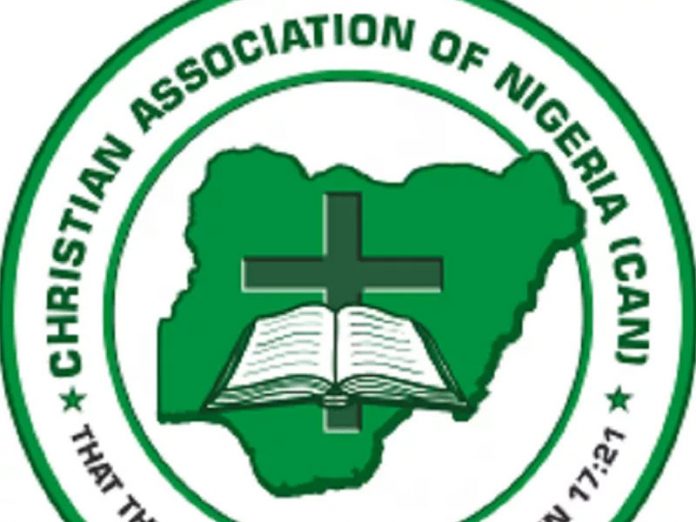 By Laleye Dipo in Minna
The Niger State chapter of the Christian Association of Nigeria (CAN) has said that it will accept nothing less than the deputy governorship position from the candidates of the parties contesting next year's governorship election in the state.
CAN made the demand in a statement signed by its state chairman, Rev. Mathias Echioda, in Minna Thursday in which he also said that political parties and their candidates apart from during the era of late former governor Abdulkhadir Kure had marginalised Christians in this regard.
"While commending the parties in the state over the success recorded especially during the gubernatorial primaries, CAN urges all the candidates of various parties to pick Christian running mates for the 2019 election.
"Though CAN is not a political association or partisan, the demand for a Muslim/Christian ticket is a legitimate one especially for equity and fairness to prevail.
"It is on record that the previous administrations in the state with the exception of that of Engineer A A Kure have jettisoned this simple principle of fairness and equity thereby relegating Christians in the state to the background and denying them their legitimate right," he said.
Rev. Echioda said in the statement that CAN in the state totally disagreed with the claim by some politicians that there "are no Christian politicians in the state", adding that: "This claim is not only undermining the integrity of Christians but is also a calculated attempt to put unnecessary blame on Christians."
According to the state CAN chairman, the Christian community had not only "responsible but highly intelligent technocrats and sincere Christians who are ready to serve and contribute positively to the development of the state".
Apart from the deputy governorship slot, Echioda said Christians wanted a commitment from the governorship candidates that teaching of Christian Religious Knowledge (CRK) would be taught in all public schools in addition to the recruitment of teachers for the subject just as it is being done for Islamic Religious Studies (IRS).
He commended the political parties in the state for conducting rancour free primaries, saying that they should carry the peaceful conducts into their campaigns and the election proper in 2019.
"We will continue to pray for the success of the 2019 general election just as we want the various political parties to see Christians as partners in progress and therefore carry them along in the scheme of things in the state," he said.