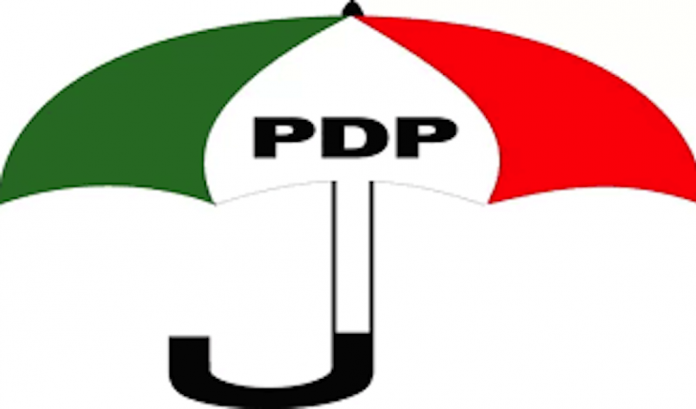 By Iyobosa Uwugiaren in Abuja
The Peoples Democratic Party (PDP) Wednesday said that the personal attacks by the Minister of Information and National Orientation, Alhaji Lai Mohammed, as well as other officials of the Buhari-led Presidency, against the character of its presidential candidate, Alhaji Atiku Abubakar, were signs of defeat.
The party spokesman, Kola Ologbondiyan, in a statement said that with the successful conduct of its presidential primary and the "popular emergence" of Atiku Abubakar, Buhari Presidency and the All Progressives Congress (APC) had become "intimidated; gone into panic mode and ignobly resorted to trading on rumour and spurious allegations, having failed in their evil machination to scuttle our presidential primary ab initio."
"The PDP is aware of how the unnerved and intimidated Buhari Presidency has unleashed its officials, spin doctors and hack writers with billions of naira, siphoned from our national treasury, to fabricate lies, spurious allegations and smear campaign against our presidential candidate", the major opposition party stated.
"While it is understandable that President Muhammadu Buhari is discomfited and afraid to face a popular candidate in any election due to his incompetence, for which Nigerians earnestly seek his replacement, engaging in smear campaign as a means of survival, is completely reprehensible and cowardly.
"President Buhari and the APC, in their desperation, should not attempt to confuse personal economic prosperity that comes from hardwork, as in the case of Atiku Abubakar, with corrupt enrichment. That President Buhari failed in leading a successful personal economic life does not mean that others cannot succeed without being corrupt."
PDP further stated that unlike President Buhari, who had failed in managing both private and public enterprises, who also confessed his failure to successfully manage his own farm and has made no personal contribution to national development, Atiku was internationally known as a "hard working, resourceful, versatile and successful private entrepreneur, a vast employer of labour; an ingenious citizen", who had made immeasurable contribution to national development both in public and private lives.
The party added, "It is therefore a heinous perversion for Lai Mohammed, who has earned himself a notoriety for lying, to the extent Nigerians now replace his first name, Lai' with 'lie, to attempt to suggest that the choice of Atiku Abubakar is a return to era of corruption, whereas President Buhari is internationally reputed to be presiding over the most corrupt administration in the history of our nation.
"Lai Mohammed fails to note that Nigerians are aware that, while our candidate, Atiku Abubakar, has never been indicted for corruption or facing any corruption charge, President Buhari is now overburdened by indictments and allegations of humongous corruption, for which he has failed to provide explanations."
The party added that since Mohammed was talking about era of corruption, he should speak up on the alleged leaked memo detailing the stealing of N9 trillion ($25billion dollars) through underhand oil contract at the Nigerian National Petroleum Corporation (NNPC) and the Ministry of Petroleum, under President Buhari's direct supervision.
PDP asked "Lai Mohammed to speak up on the alleged siphoning of N1.4 trillion through sleazy oil subsidy regimes and those benefitting from the alleged N58 hidden tax per liter, which Nigerians had continued to bear since the fuel price increase from N87 to presumably unsubsidised cost of N145.
The party further stated: "Lai Mohammed should speak up on why the Buhari Presidency is suppressing investigation into alleged use of 18 unregistered companies to lift and divert N1.1 trillion worth of crude oil in 2017 and the President's alleged link with the beneficiaries of this fraud.
"Can Lai Mohammed tell Nigerians how the Buhari era allegedly presided over the stealing of over N18 billion from the funds approved for rehabilitation of Internally Displaced Persons (IDPs) and rebuilding of six northeast states ravaged by insurgency?
"Can Lai Mohammed tell Nigerians how over N25 billion meant for health needs of Nigerians was stolen by the Presidency cabal from the National Health Insurance Scheme (NHIS), and how the same cabal siphoned the $322 million repatriated by Switzerland, under the guise of sharing the funds to the poor?"