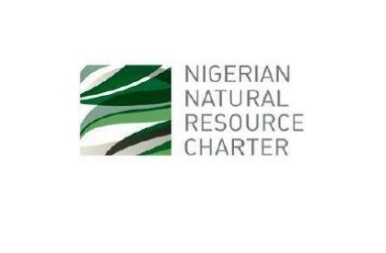 By Chineme Okafor in Abuja

Nigeria may not benefit from rising oil prices due to petrol subsidies, the Nigerian Natural Resource Charter (NNRC), a United Kingdom funded organisation, has disclosed.
The NNRC is part of the Natural Resource Charter-a global initiative designed to help governments and societies effectively harness the opportunities created by natural resources. The Charter provides 12 precepts to inform and improve natural resource management.
In Nigeria, the NNRC assesses petroleum sector governance using the Charter as well as designs interventions targeted at addressing the lapses in petroleum sector governance identified.
The Charter equally helps to ensure that the opportunities provided by new discoveries and commodity booms will never again be missed.
But in a message which the NNRC issued through its twitter handle @NigeriaNRC yesterday, it explained that while oil prices continue to rise to new levels, Nigeria will unlikely benefit from it because it has also continued to maintain subsidy on petrol consumption.
The message which THISDAY obtained in Abuja said: "As oil producers appear to welcome the spike in price of Brent crude to nearly $90 per barrel, the highest since 2014, Nigeria may not benefit from this largesse."
NNRC explained that oil price has been on an upward swing since 2017, hitting $71 per barrel in January this year and currently hovering around $85 per barrel while Nigeria's 2018 budget benchmark is put at $51 per barrel.
Drawing a nexus between the rise in oil prices and why Nigeria may not gain from it because of its petrol subsidy, NNRC stated: "For Nigeria, a spike in oil prices would naturally translate to higher landing cost for refined products because once refiners buy crude oil at higher price, the cost of refining would equally rise, thereby eroding the gain for countries with low refining capacity."
Recent petrol supplies figures sighted by THISDAY had suggested the amount of financial subsidy Nigeria currently absorbs to keep the pump price of petrol at N145 per litre instead of the expected open market price which might have gone up to N65.6k.
 The rise in subsidy level is influenced by the rising price of crude oil in the international market which has seen the landing cost of a litre of petrol gone up to N196.3k per litre.
 Meanwhile, the Nigerian National Petroleum Corporation (NNPC) has endowed scholarship grants to the first three students who emerged tops in the grand finale of its 2018 national science quiz. 
The first prize winner at the event held in Abuja was Okeke Tony Kabilan from Spring of Life International School in Enugu State. Okeke beat 17 other finalists with 75 points to emerge winner of the 2018 edition of the quiz and will enjoy an annual scholarship worth N300,000 from the corporation throughout the entire duration of his preferred course of study in any Nigerian university. He will also get a laptop from the NNPC while his school will get a desktop.
 The other two runners up were Igban Emmanuel from Ambassadors College, Ota Ogun State, who got 65 points and Almah Joseph Ehiagwina, from Bosco Science Academy in Edo State, who earned 65 points. Both had tied at 65 points and needed another round of questions to break the ties. Igban subsequently won Ehiagwina, who failed his question.
NNPC said they would get annual scholarships worth of N250,000 and N200,000 respectively to fund their university education in Nigeria. They will also get laptops and their schools would desktops.
NNPC's Group Managing Director, Dr. Maikanti Baru, stated in his opening remarks at the competition that studies conducted by the corporation showed the competition has recorded a 98 per cent success rate with the number of its past winners going on to study science related courses as well as continuing to work within the same field.
Baru, stated that the corporation would continue with the annual national competition with collaboration with the West African Examinations Council (WAEC) to uphold its standards.