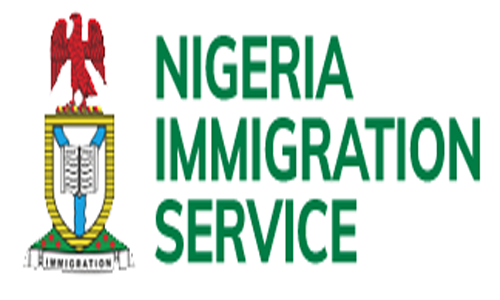 Immigration Arrests Eight Ghanaian Human Traffickers at MMIA
Chinedu Eze

Officials of the Nigeria Immigration Service (NIS) on Monday arrested eight Ghanaian ladies at the Murtala Muhammed International Airport (MMIA), Lagos for alleged human trafficking.
An official of the security agency who disclosed this to THISDAY,  said that the apprehended Ghanaians had attempted to pass through Lagos Airport to Kuwait where they could cross to Europe for prostitution before they were intercepted.
The ladies were booked on Egypt Air out of Lagos to Cairo, from where they had hoped to transit to Kuwait before departing to Europe.
He said Immigration officials suspected the ladies immediately they approached the counters for processes and queried them on their mission out of the continent through Nigeria, especially when they were in possession of Ghanaian international passports.
The official said that on questioning, the ladies who were between the ages of 20 to 25, confessed that they had wanted to use Nigeria as a transit point to Europe.
The official also said the ladies confessed that they had entered Nigeria by road through Togo and Benin Republic, pointing out that their sponsors had advised them to use Nigeria as a transit point to Europe.
He gave the names of some of the ladies arrested to include; Tordro Gifty, 22; Odurowaa Millicent, 20; Abotsi Gift, 24; and Bisuat Fustina, 25.
Upon their arrest, it was gathered that the ladies were handed over to officials of the National Agency for the Prohibition of Trafficking In Persons (NAPTIP) who whisked them away out of the airport.
According to the Immigration official "When our officers interrogated the ladies, they discovered that they had no genuine reasons for attempting to use Nigeria as a transit point to Europe. So, this led to further query from our officers. When they were asked, they confessed to the fact that they were actually crossing to Europe, but had hoped to land in Kuwait first.
"During interrogation, it was discovered that the ladies in question actually entered Nigeria by road from Ghana to Togo and then to Benin Republic. But, the fact is that since the current Comptroller-General of Immigration, Mr. Muhammed Babandede came onboard, he has increased vigilance at not just the Lagos Airport, but at other border posts across the country.
"This is not the first time we are arresting human traffickers at this airport and we will continue to increase our surveillance to ensure that unscrupulous elements don't use our Command to perpetuate their criminal activities."
There was no indication, however, that the apprehended ladies would be returned to Ghana for further prosecution or would stay in the country.