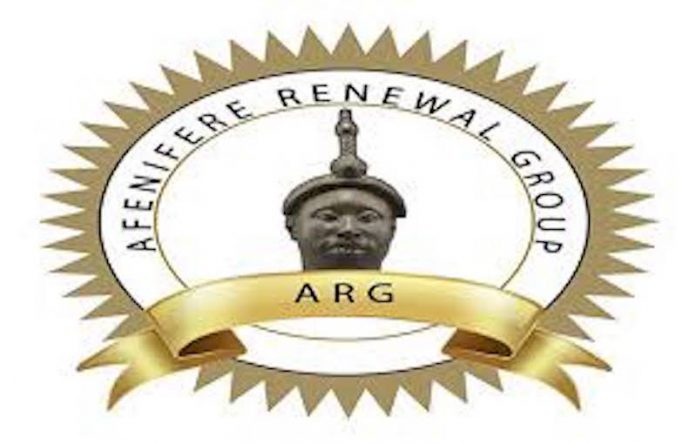 Kicks against Tinubu's proposal on herdsmen 
By Shola Oyeyipo in Abuja and Femi Ogbonnikan in Abeokuta 

Yoruba socio-cultural group,  Afenifere, yesterday promised to make its official position known on its most preferred presidential candidate among the arrays of contenders that have been picked by their respective political parties ahead the 2019 general election.
 Afenifere has also disagreed with a former Lagos State governor and National Leader of the ruling All Progressives Congress (APC), Senator Bola Tinubu over his call for the conversion of unused land to grazing reserves.
The group spoke through its National Publicity Secretary, Yinka Odumakin, shortly after it held an almost two-hour closed-door meeting with former President, Chief Olusegun Obasanjo, at his Olusegun Obasanjo Presidential Library (OOPL) in Abeokuta, Ogun State capital.
Emerging from the close-door meeting with Afenifere chieftains, which include Chief Ayo Adebanjo, Senator Femi Okurounmu, and Prof. Banji Akintoye, among others, Odumakin stated that they had come to reciprocate Obasanjo's recent visit to a nonagenarian, Pa Adebanjo, and to discuss the way forward for Nigeria.
According to him, while reiterating the group's position, he said without the issue of restructuring Nigeria might not move forward, adding that it (group) would soon declare its support for a presidential candidate whose programme will be geared in favour of restructuring.
"Few months ago, President Obasanjo came to Lagos to visit Baba Ayo Adebanjo with a crop of Yoruba leaders.
"Today, we are here to pay him a return visit and to appreciate him for the visit. And we are trying to further the friendship so that there would be harmony in Yorubaland.
"This will further allow our people to know that leaders across the divides are coming together to discuss and arrive at a position.
"2019 election race is going to be very exciting. Like the man of God said, 'it's going to be an Eagle Versus an Eagle'.
"But the most important thing for us is the restructuring of Nigeria. Clearly, you should always know Afenifere will always stand with candidates that stand for Nigeria to be restructured. This is because without restructuring, we are going nowhere.
"You have heard someone saying the 2014 report has been kept in the archives, and another person saying Nigeria can be restructured and how to do it clearly.
"So, the choice is clear. There are no 'if' and 'but', but we know where to go.
"We are going to make a pronouncement very soon. But the pendulum is swinging, but we will know where it will swing to," Odumakin declared.
In a related development, Afenifere has disagreed with former Lagos State governor and National Leader of the ruling All Progressives Congress (APC), Senator Bola Tinubu over his call for the conversion of unused land to grazing reserves.
Addressing a National Summit jointly promoted by The Nation Newspapers and Television Continental (TVC), where experts proffered solutions to the incessant herders/farmers clashes across the country yesterday, Tinubu had suggested that "Unoccupied, isolated land can quickly be turned into grazing areas in the affected in the affected states ".
But in a swift reaction, Afenifere, in a statement by Odumakin said the APC chieftain's proposal is unacceptable. 
According to him, "The attention of Afenifere has been drawn to the statement credited to former Lagos Governor, Senator Bola Ahmed Tinubu that the herdsmen terror being witnessed across the country is a fallout of water scarcity and that the country should "convert unused land to grazing reserves.
"Since most of the states in the country are being affected, it is sad that Tinubu is adumbrating the Miyetti Allah position to convert the entire country into one huge cattle colony. We totally reject this position as it is very backward in modern time and contrary to the consensus of all peace -loving Nigerians that what we need to solve the herdsmen siege on farmers is to have ranches."
"We admonish him that he is free to play his politics the way it suits him but he should thread softly in playing games with the lives of our people by making outlandish propositions on issues on which positions have been settled. We stand on the position of the 2014 National Conference that that the country should embrace ranching as a way out of the herdsmen crisis.
"Let those who are in position to take decision know this clearly: Tinubu can give his residence in Bourdillon for cattle colony but our people will not accept their land being converted into cattle grazing routes," Afenifere warned.