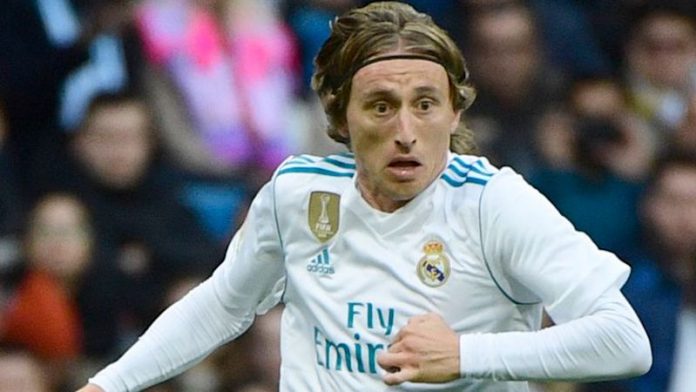 Real Madrid's Midfielder, Luka Modric who last July led his country Croatia to the final of the World Cup in Russia is top on the list of nominees for the 2018 Ballon d'Or.
The creative midfielder was last month crowned World Best Player of the year at the FIFA Best Awards in London. He is also tipped to add the Ballon d'Or to the FIFA honour to crown his spectacular season for both club and country.
Nominees for the Ballon d'Or which ended its six years romance with FIFA in 2016 is compiled by the editorial staff of France Football, the French publication that instituted the award in 1956.
The winner is voted for by journalists from around the world with one representative per nation.
The ceremony to announce the winner will take place in Paris on 3 December, when a women's award will also be presented for the first time.
Portugal forward Cristiano Ronaldo, who joined Juventus from Real Madrid in the summer, won last year's Ballon d'Or and is again a contender.
His arch-rival, Argentina and Barcelona petit forward, Lionel Messi is also on the list of nominees.
Tottenham's Harry Kane, 25, is also in the running for the football top honour same as Wale's Garett Bale.
Kane helped England reach the semi-finals of the World Cup in Russia , while Bale scored twice for Real Madrid in the Champions League win over Liverpool.
Manchester City striker Sergio Aguero and midfielder Kevin de Bruyne are also contenders, as are Liverpool goalkeeper Alisson and forward Robert Firmino.
Chelsea's Eden Hazard and N'Golo Kante are also on the 30-man list, which is being revealed five players at a time.
2018 Ballon d'Or nominees
Position                   Country                         Club
Sergio Aguero           Forward                     Argentina                 Manchester City
Alisson                     Goalkeeper                 Brazil                        Liverpool
Gareth Bale               Forward                     Wales                        Real Madrid
Karim Benzema          Forward                    France                        Real Madrid
Kevin de Bruyne          Midfielder                  Belgium                     Manchester City
Edinson Cavani            Forward                     Uruguay                   Paris St-Germain
Thibaut Courtois          Goalkeeper                 Belgium                     Real Madrid
Roberto Firmino           Forward                     Brazil                           Liverpool
Diego Godin                 Defender                  Uruguay                        Atletico Madrid
Antoine Griezmann        Forward                    France                          Atletico Madrid
Eden Hazard                  Forward                    Belgium                      Chelsea
Isco                               Midfielder                Spain                           Real Madrid
Harry Kane                     Forward                   England                        Tottenham
N'Golo Kante                  Midfielder                  France                          Chelsea
Cristiano Ronaldo           Forward                     Portugal                         Juventus