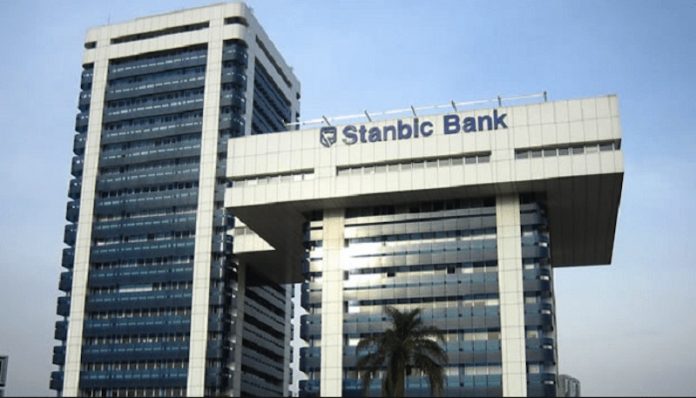 Stanbic IBTC Bank has taken another bold step towards service efficiency and enhanced customer experience with the deployment of robots to drive various dimensions of its operations.
Deployed about three months ago, the Stanbic IBTC BlueBots, as the robots are called, manage middle and back office activities.
At the operational centre at Ilupeju, Lagos, the robots facilitate account origination and servicing for anti-money laundering (AML) transactions, processing and clearing for inward cheque confirmation.
Also, at the Idejo, Lagos office, the bank's credit risk management system robots handle personal banking credit assessments while at the bank's headquarters in Lagos, the robots are deployed in Global Market Operations (GMO) to manage T-Bills processing.
A statement from the bank explained that the development has heightened the growing application of artificial intelligence by the bank with the earlier deployment of the Stanbic IBTC Bank Chatbot, christened Sami, an artificial intelligence-powered conversational and transactional channel for rendering banking services to customers.
The statement quoted the bank's Chief Executive, Stanbic IBTC Bank, Dr. Demola Sogunle, to have said given the rapid manner technology was evolving and the disruption this could trigger, it was imperative to tap into such evolving trends and technology to address the changing needs of customers.
"The Stanbic IBTC robot deployment speaks to our determination to consistently apply innovation and technology to provide bespoke financial solutions to our clients. The special features of the Stanbic IBTC BlueBots ensure that our customers are availed seamless banking solutions consistently and conveniently," Sogunle said.
He added that the robots were designed and deployed to reduce manual intervention, eliminate errors and reduce cost of processing in reconciliation processes, with reconciliation turnaround time reduced significantly.
"The project was delivered at zero cost, which is a first in the Nigerian banking industry. We wanted something new. We wanted to increase speed. We wanted to boost efficiency and accuracy. Constantly raising the bar is a key value for us at Stanbic IBTC and leading the implementation of all the possible applications of Artificial Intelligence (AI) in Nigeria was a good way to raise the bar," Sogunle added.
Elaborating further, Head, Business Transformation Programmes, Stanbic IBTC Bank, Wole Adesiyan, attributed the deployments to the ingenuity and creativity of Stanbic IBTC personnel as the feat was a strictly in-house project with support from Standard Bank South Africa, parent company of the Stanbic IBTC Group.