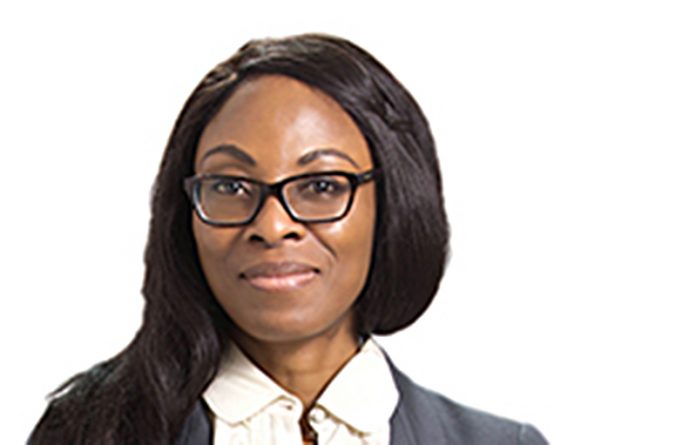 Goddy Egene
Head of Technology and Services at FBNQuest Merchant Bank, Funke Ladimeji, has highlighted the important role of audit executives in influencing and facilitating organisational change by ensuring that robust cyber threat programmes are implemented across businesses to mitigate risks.
Ladimeji stated this at the 40th quarterly general meeting of the Association of Chief Audit Executives of Banks in Nigeria (ACAEBIN) with the theme: "Cybersecurity: The Role of Audit Executives," hosted by FBN Quest in Lagos.
According to her, businesses still make use of traditional approaches in cyber vulnerability assessments and it is difficult for security units within organizations today to achieve complete ecosystem visibility across other functional units.
She said that with emerging technologies and the commoditisation of data, cybersecurity has become undeniably more sophisticated and clearly a top board agenda.
Ladimeji further stated that audit executives must be part of the decision making process for organisations to ensure that compliance to cyber security standards are a key factor in business strategies.
"The internal audit function must be forward thinking, making a concerted effort to follow trends that will influence management implementation frameworks in line with the General Data Protection Regulation (GDPR) and future CBN guidelines," she said.
Ladimeji, however, encouraged all audit executives to be vigilant in identifying and monitoring cyber security programmes within their respective organisations.
"Audit executives should continually provide assurance and consultation services, as necessary, to ensure cybersecurity is driven and elevated to the desired maturity level," she declared.
The quarterly meeting brought together the chief audit executives of banks in Nigeria key industry players and members of the press who met to deliberate on the Nigerian cybersecurity landscape and the major role of audit executives within an organisation. The objective is to build and implement cyber risk programs that will protect businesses, spur confidence in digital banking in the country, and encourage other technological advancements in their various industries.
FBNQuest Merchant Bank Limited, which hosted the meeting is the investment banking and asset management business of FBN Holdings Plc.
The firm is innovative and client-focused with strong industry and execution expertise to serve its diverse client base of high net-worth individuals, institutions, corporations and governments across a wide range of services.
From securing wealth to financing business opportunities, the firm is constantly searching for what comes next so it can take its clients there first. It is a trusted and inspirational partner founded on innovation, a strong heritage and a pioneering spirit that drives it to help its clients look beyond today, and redefine tomorrow.