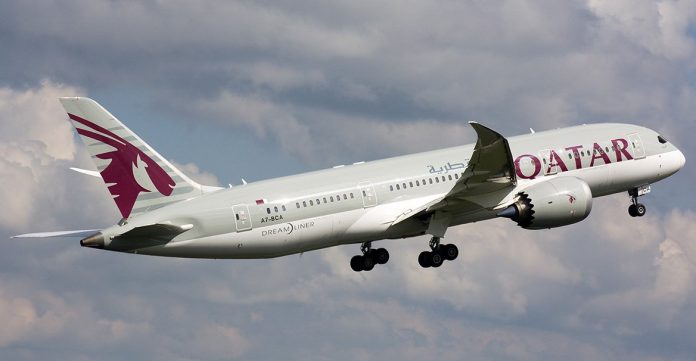 Qatar Airways has announced that it has upgraded five of its current order of A350-900s to the higher-capacity A350-1000.
The airline has already taken delivery of 30 A350 aircraft (27 A350-900 and three A350-1000) from the total order of 76 A350 XWBs.
 The decision to upgrade the original order comes just eight months after the award-winning airline, which was the global launch customer for both A350 types, welcomed the first A350-1000 into its fleet. The strong performance of this state-of-the-art aircraft and the need for extra capacity on the world's fastest growing airline were the key factors behind the latest announcement.
Qatar Airways Group Chief Executive, Mr. Akbar Al Baker said: "Qatar Airways is delighted to have upgraded five of its previously ordered A350-900 to the more recently launched A350-1000. Since taking delivery of the world's first A350-1000 in February 2018, we have been extremely pleased with the aircraft's performance, which has prompted us to update our original order.
"The A350-1000 has been a welcome addition to our fleet and very well received by our passengers who enjoy the unprecedented levels of comfort and technology that this new generation aircraft offers."
 Also, President Airbus Commercial Aircraft, Mr. Guillaume Faury said: "Since its entry into service, the A350 family has proven outstanding reliability and efficiency. We are delighted to see launch customer Qatar Airways extend its confidence in the A350-1000.
"Qatar Airways is renowned for its standards of excellence, and we are pleased the A350-1000 delivers to their expectations, being the aircraft of choice to seamlessly increase capacity in unprecedented comfort on its growing long-haul routes."
The A350-1000 is seven metres longer than its younger sibling and offers 28 per cent more capacity in the Premium class cabin.
It also features the airline's revolutionary Qsuite seat, which offers passengers a First-Class experience in the Business Class cabin. The A350-1000 currently operates on the London and Frankfurt routes and will launch on the JFK service from 28 October 2018.