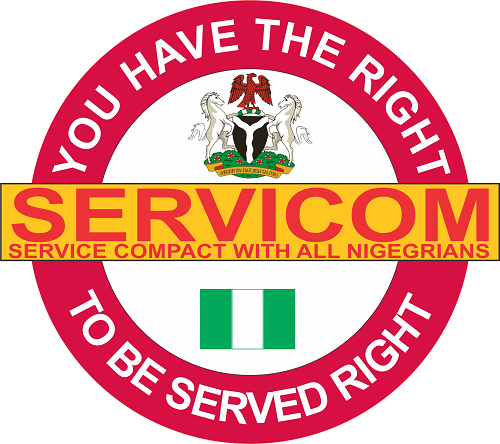 The SERVICOM department of the Federal Airports Authority of Nigeria (FAAN) recently embarked on a road walk to appreciate its numerous customers across airports in the country. The road walk was held simultaneously at all airports managed by FAAN in celebration of 2018 customer service week.
Reacting to the celebration, the General Manager, SERVICOM, Mrs. Ebele Okoye, said the essence of this year's celebration was different, adding that the agency would be unveiling the new face of SERVICOM at all the airports under its management.
The new face, she explained would be a new dress code for SERVICOM officers to distinguish them from other FAAN staff.
"I salute FAAN Managing Director, Saleh Dunoma who has approved the making of new dresses, jackets with head caps and ID cards to show when they dress up, the men the ties and the ladies in caps by the time we unveil this, as soon as you enter any airport, you will be able to identify who a customer service officer is."
Okoye noted that the dress code should be worn five days a week, saying on Fridays, staff of SERVICOM would adorn jeans trousers and t-shirt tops.
"You know if you don't have these customers your business will not thrive, the FAAN has made it a point of duty in all airports to appreciate both our external customers and those at government agencies who have joined hands to help us and ensure passengers have a hitch free facilitation while using our airports," she said.
Okoye also said the week would be celebrated with a lecture from the Presidency on the need for customer service which would feature the new face of customer service, drama showing the SERVICOM officers interface with customers, comedy, music and dance.