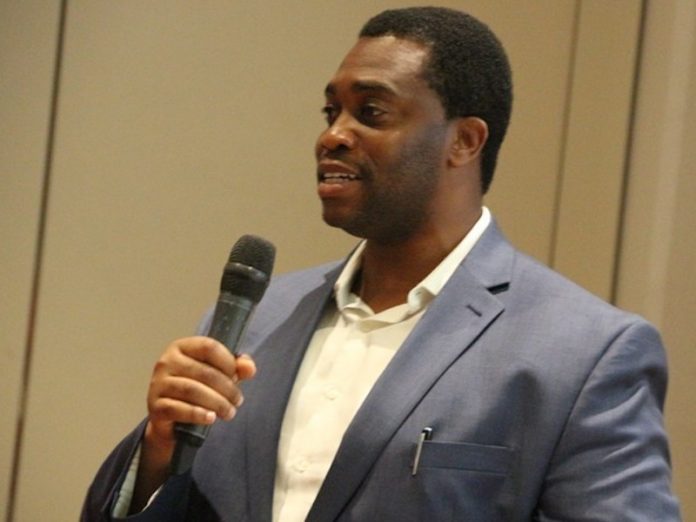 The efforts of the federal government to demystify business process and boost local content development through the Executive Orders 5 and 6, are beginning to yield positive results.
This is just as the country has recorded 80 per cent compliance level on local data hosting in Nigeria.
The Head, Research Unit, Corporate Planning and Strategy Department at the National Information Technology Development Agency, Dr. Femi Adeluyi who made the disclosure at the Vanguard Economic Forum Series in Lagos recently, said the remaining 20 per cent would be worked upon to attain 100 per cent compliance level on local data hosting.
According to him, the move to ensure domestication of local data in Nigeria, became important to government, owing to the huge loss of revenue to government when organisations host local data abroad that was generated in Nigeria, thus depleting the growth of data traffic in Nigeria, which he said, was inimical to economic growth.
Addressing the issue of resilient network capacity infrastructure to host data locally and the issue around security and safety of data in Nigeria, Adeluyi said Nigeria had developed Tier 111 Data Centres that were certified by the same global body, the Uptime Institute of the United States, and that the Tier 111 Data Centres like MDXi Data Centre that is operated by MainOne Cable Company; The Rack Centre, operated by Jagal Group, and the Data Centre Network, operated by Medallion Communication, all located in Nigeria, have the capacity to host data locally, while maintaining 99.9 per cent uptime in their business operations.
According to him, the data centres have the capacity to upscale as demand increases.
In the area of security, Adeluyi said local the networks have been tested to be highly secured and advised Nigerian organisations that operate big data, to ensue local hosting of their data in Nigeria.
"As government agency that regulates the information technology (IT) policy and implementation, NITDA will continue to ensure full domestication and hosting of local data in Nigeria to further grow the Nigeria economy," Adeluyi said.
Managing Director, Rack Centre, one of the Tier 111 Data Centre operators in Nigeria, Mr. Ayotunde Coker, told THISDAY that data centre operators in the country, have enough capacity to host data locally, should all organisations, including the banks decide to host their data locally in the country.
"As for Rack Centre, we have enough rack space and capacity to host more data, and our modular data centre operation allows us to upscale, in line with the demand from customers. Currently we have 255 rack space capacity and we are doubling that capacity by the end of this year. We have the demand from our customers for extra capacity and we are working on that currently.
"We did some analysis few years ago and discovered that the latent addressable capacity for Nigeria is about 49,000KW, but that capacity is being unlocked, and we can meet the capacity," Coker said.
Adeluyi, therefore called on organisations operating with data in Nigeria, to host their data in Nigeria, while assuring them of safety of their data, and the required capacity from Tier 111 Data Centres to host data locally in Nigeria.