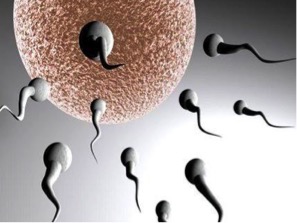 …As AFRH tasks members on quality care
Martins Ifijeh
The Lagos State Governor, Akinwunmi Ambode said the state has recorded at least 74 healthy babies from Invitro Fertilisation (IVF) within the last six years.
He said this has brought happiness to many couples, who hitherto had issues of fertility across the state, and has as well saved them from the stigma attached to the condition in this part of the world.
Stating this at the 8th Association for Fertility and Reproductive Health (AFRH) international conference held in Lagos recently, the governor who was represented by his Special Adviser on Primary Healthcare, Dr. Olufemi Onanuga, said in the Yoruba culture, many people perceive it as very important for couples to have children of their own, hence the pressure on couples who do not have children.
He said: "This is one reason Lagos State has been continued to support the AFRH both financially and legally because their role is very important to the happiness of families in the state.
"I am therefore using this opportunity to call on the association to look inwards in terms of the cost of Assisted Reproductive Technology (ART) so that poor couples will also be able to access treatment."
The Chairman, Local Organising Committee of the conference, Dr. Abayomi Ajayi, said the conference has emphasised the need for fertility clinics in the country to imbibe global standards in their practice because couples with fertility issues deserve quality care.
He said: "We are very concerned about the standard of care from fertility clinics, so as we continue to share knowledge on ART, we are also putting in place measures for accrediting hospitals. This will help couples identify clinics that are following the international standard of care."
While there are concerns over the high cost of fertility treatment in Nigeria, Ajayi, who is the Managing Director, Nordica Fertility Centre, said the association does not have the power to regulate pricing, but would ensure patients get value for their money when they access treatment in accredited health facilities.
The keynote speaker, Dr. Tracer Aber, called couples who have successfully undergone IVF to share their experiences with the media and the society as this would help others with same challenge access treatment.
She said if governments at all levels are involved in the reproductive health of its citizens, the high cost of treatment of the condition will reduce.
"Right now IVF is expensive because most of the clinics involved are privately owned. These centres determine their prices, and with the cost of facilities and equipments, you can't really blame them. This is why government should be involved so that treatment can be minimised", she added.
She also lamented that most women access IVF treatment when they have crossed their 30s, leading sometimes to IVF failures.
"A woman in her 20s who is having regular unprotected sex for say a year should access fertility clinic along with her husband, while those who are above 30 should see their doctors six month after regular unprotected sex," she added.
The high level international conference brought together over 800 participants from countries across several regions of the world, including Asia, United Kingdom, United States, and other African countries.