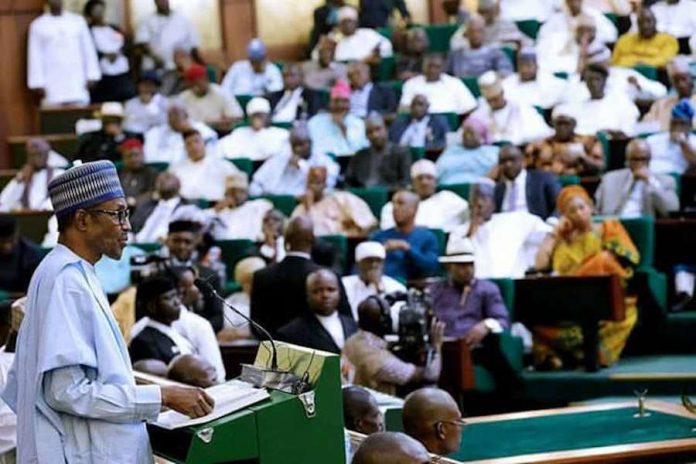 By Onyebuchi Ezigbo in Abuja
Hundreds of youths stormed the national secretariat of the All Progressives Congress  Abuja, Wednesday, to protest the move by the leadership to use direct primary to select National Assembly candidates.
The protesters, mainly youths who claimed to be indigenes of the Federal Capital Territory (FCT), said the party was planning to impose a particular aspirant on them through the mode of primary, adding that they do not have confidence in direct primary.
The aggrieved party men said they were sure that an indigene of the FCT will emerge as the candidate of the party.
Some of the aspirants who spoke to journalists said majority of them opted for indirect primary, wondering why the National Working Committee would impose direct primary on them.
The placards-carrying  youths who became violent pulled down billboards in front of the secretariat and blocked the entrance into the APC headquarters. They also dared the police to open fire on them.
The arrival of the FCT Commissioner of Police however prevented what would have turned into a violent confrontation between the police and the irate youths who chanted anti Oshiomhole slogans.
They however dispersed later threatening to come back within two hours if the NWC fails to reverse the mode of primary from direct to indirect primary.
About nine aspirants are contesting the senatorial primary in the FCT. The aspirants include, Khairat Abdulrasaq Gwadebe, Ireti Heebah Kingibe, Senator Isa Maina, Zakara Zamma, Angulu, Usma Jibrin Wowo, Zephaniah Jisalo, Musa Tanko Abari, and Daniel Hassan Bwala.