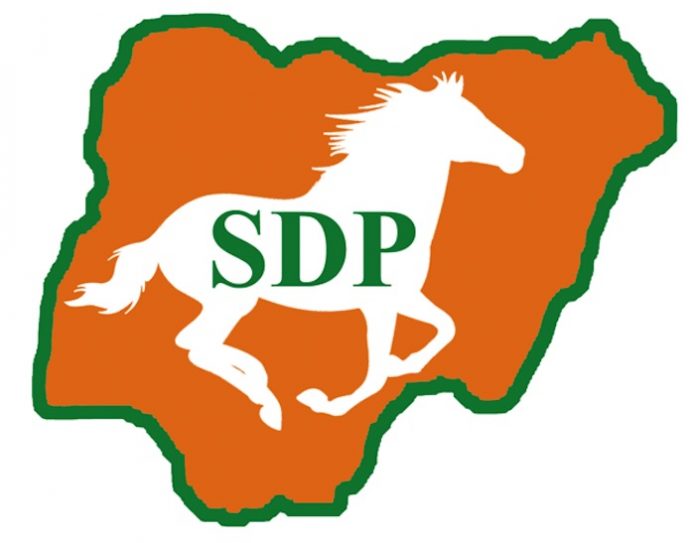 • Party holds primary October 6
Oghenevwede Ohwovoriole in Abuja
Five presidential aspirants of the Social Democratic Party (SDP), are to participate in the party's presidential primary scheduled in Abuja on October 6.
The aspirants include: a former Governor of Cross River State, Mr. Donald Duke; former Information Minister, Prof. Jerry Gana; Mr John Dara; Prof. Hagher Iyouwese and Ambassador Felix Osakwe.
Chairman of the party's Special Convention Sub-committee on Publicity, Prof. Rufus Alkali who disclosed this to journalists in Abuja yesterday, said SDP would hold its Special Convention on October 6 at the Old Parade Ground in Abuja.
The hosting of special convention by the party, he further said, was in accordance with the 2019 general elections time-table of the Independent National Electoral Commission (INEC) and the approved schedule of activities of the SDP.
According to him, the party's five Presidential aspirants will have their fate decided by 4,500 delegates who will converge on Abuja to elect the party's flag bearer.
Said he : "I am pleased to inform you that so far a total of five distinguished Nigerians of impeccable character have signified their interest and purchased nomination forms for Presidential elections. This party wishes to promise Nigerians that the forthcoming National Convention will be conducted under an open, free and transparent atmosphere to ensure that the outcome of all the elections is credible, fair and just."
The SDP, he further said, will be expecting about 4,500 delegates at the scheduled National Convection to elect the presidential candidate of our party ahead of the February 16, 2019 presidential election."
According to him, the party will also use the special convention to ractify some changes that has been made with the coming on board of the new National Working Committee (NEC).
"This National Convention is also special because it is at the Convention three major decisions will be taken namely: the ratification of the amended Constitution of the Party; election of and ratification of the election of new National Executive Committee members; and the selection of the Presidential candidate of the party in preparations for the general elections in February next year."
Alkali added that " the SDP has raised the bar and has set new and higher standard which which other political parties in the country will find difficult to surpass in the in terms of the transparency and integrity of our internal democratic processes as been demonstrated during our last congresses and primaries that were conducted in the run up to the forthcoming National Convention.
He also called on the INEC and the security agencies to ensure that the 2019 general elections are free, fair and credible.
"At this juncture, let me call on the Independent National Electoral Commission (INEC), the Security agencies to step up their efforts in ensuring the forthcoming General Election in 2019 are conducted transparently in an atmosphere of peace and orderliness so the outcome of the General elections will be acceptable and indeed accepted by all Nigerians and friends of Nigeria both at home and abroad."