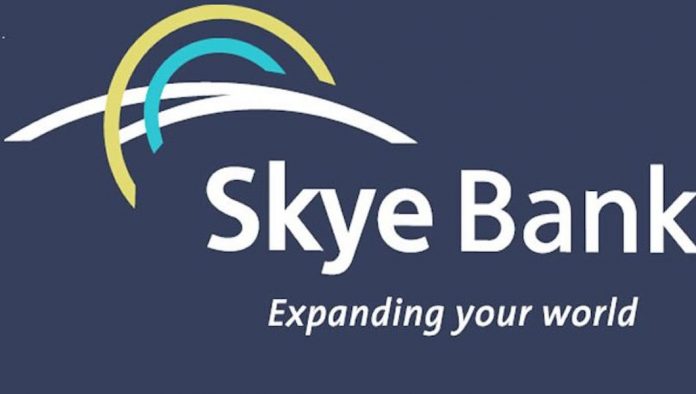 By Nume Ekeghe
The Managing Director of Cowry Asset Management Limited, Mr. Johnson Chukwu, has described the recent revocation of the operating licence of the defunct Skye Bank and the assumption of the bank's assets and liabilities by Polaris Bank Limited as "an inevitable route to resolving the bank's solvency problem."
Speaking in a chat with THISDAY, Chukwu, said it was obvious that "no investor would want to buy a bank that has negative net asset value of close to N1trillion for whatever value and capitalise it only to use the proceeds of the capitalisation to write-off the negative net-worth."
He added: "Given that the capital requirement for a national bank is only N25 billion, it would make sense for such investors to seek for a fresh banking licence instead of investing such amount to acquire a bank with challenged brand equity.
"The option left for CBN aside from revoking the licence and transferring the assets and liabilities to AMCON through NDIC was to liquidate the bank but this would have lead to huge losses by depositors of Skyebank.
"I believe that this route adopted by CBN will make it possible for the successor bank, Polaris Bank Limited to be sold to investors in due course."
Chukwu, however, argued that it may be difficult to get an investor that would acquire the new bank for the value AMCON injected into the new financial institution.
On its part, analysts at Moody's Investor Service, one of the global rating agencies, welcomed the Central Bank of Nigeria (CBN) and the Nigeria Deposit Insurance Corporation (NDIC) decision to revoke the operating licence of the former bank.
Moody's Vice President and Banking Analyst, Akintunde Majekodunmi, explained that the move by the regulators would help limit likely systemic failure in the banking system.
He added: "Taking away Skye Bank Plc's licence and transferring its assets and liabilities to Polaris Bank, a newly created bridge bank, will limit the threat of contagion to Nigeria's banking system from the failure of a Systemically Important Bank.
"This shift is credit positive in that it will contain systemic risks for the Nigerian banking system as a whole."
Analysts at CSL Stockbrokers Limited, noted that since 2016, Skye Bank had been under the close watch of the CBN after the central bank discovered some, unacceptable corporate governance lapses as well as the persistent failure of Skye Bank to meet minimum thresholds in critical prudential and adequacy ratios, which culminated in the bank's permanent presence at the CBN Lending Window.
Throwing its weight behind the intervention by the regulators, the Association of Senior Staff of Banks Insurance and Financial Institution (ASSBIFI) has appealed to staff of Polaris Bank Limited not to express any form of worry.
The National President, ASSBIFI, Oyinkan Olasanoye, said the association had gone through the condition of service in the new bank and was  comfortable with it, explaining that workers' years of service in Skye Bank have been transferred to the new bank, saying "they are not starting afresh in Polaris Bank Limited."
Olasanoye explained that the positions of staff in former Skye Bank are still the same position they would be in Polaris Bank.
The ASSBIFI President further noted that the letter from the CBN is acceptable to workers.
According to her: "The information available to us was that the management that bought Mainstreet in Skye Bank is not the same with the present management.
"After a year of purchasing and acquiring Mainstreet bank, there was crisis in Skye Bank and  the present management was the management sent by CBN when they injected the fund to turn around the bank."