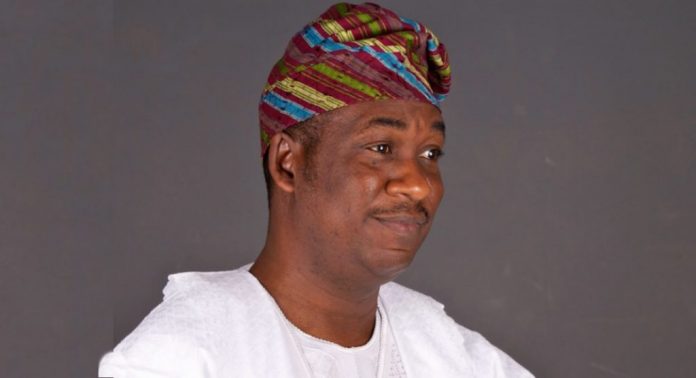 By Nseobong Okon-Ekong
A governorship candidate in Lagos State on the platform of the All Progressives Congress (APC), Dr. Obafemi Hamzat who has already been cleared by the party leadership for the contest has withdrawn from the race and instead directed his supporters to vote for another compatriot, Mr. Babajide Sanwo-Olu.
Hamzat said that having worked  with Sanwo-Olu as colleagues during the administrations of former Lagos State governors, Senator Bola Tinubu and Babatunde Fashola, he could vouch for his personal integrity, great humility and extra-ordinary intelligence.
According to him, his quest to govern Lagos State was not personal. He described it as an attempt to "re-awaken our collective consciousness and to infuse fresh ideas to advance Lagos and sustain the tradition of service, excellence and inclusiveness."
Thanking the leadership of the party, Hamzat said the adoption of direct primary was a good development as it enabled more members of the party to have a say in choosing who carries the party's flag in the coming general elections.
Speaking proudly of the chance to partake in the process that truly restores ownership of the party to all members, irrespective of class, creed or gender, the governorship aspirant said, "In seeking the APC's ticket then, we were actually aware of the enormous historic burden power imposes on a unique environment like Lagos. We were conscious of the fact that real progress is defined only by balancing growth and development. While we must innovate, we do not have to discard systems or processes that are working."