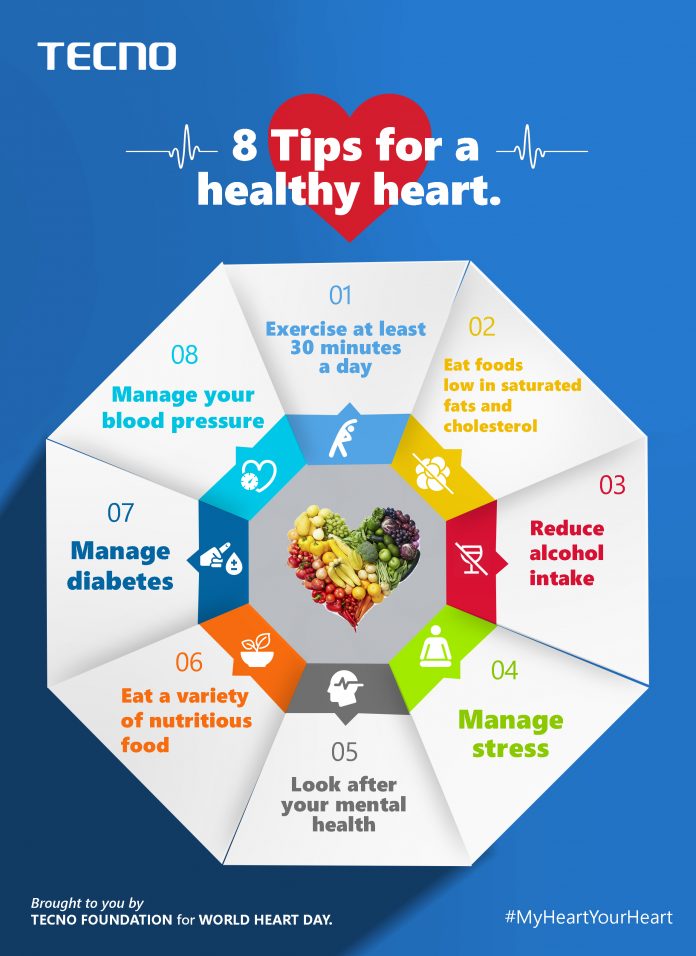 Ugo Aliogo
As part of efforts to address certain diseases and reduce heart related deaths, Tecno Foundation has advised people to imbibe effective heart management practice to prevent heart disease.
According to a statement made available to THISDAY Friday by the Marketing Communication Manager, Oke Umurhohwo, it was noted that prolonged use and abuse of substances such as alcohol and cigarette has an overall negative effect on the body and heart.
The statement also noted that reducing the intake of alcohol and cigarette, helps in reducing the stress on an individual's heart and body, thereby, producing a better functioning heart.
Foundation in the statement said stress is inevitable but most of the time is usually out of control, adding that it we can controlled through effective manage stress and good night sleep.
The statement said: "With the various stressors existing in the world today, it is imperative to pay attention to your mental health because it is known that people who are depressed have a higher chance of having heart diseases because they are socially isolated most of the time.
Eating a variety of nutritious foods such as fruits, vegetables and fiber that are very nutritious in your diet can help with weight, blood pressure, cholesterol level amongst other things. There is need to manage your blood pressure. Blood pressure isn't usually something that you can feel, so it has the tendency to creep in without you knowing. Paying attention to your blood pressure can not only improve your health but can ultimately save your life."