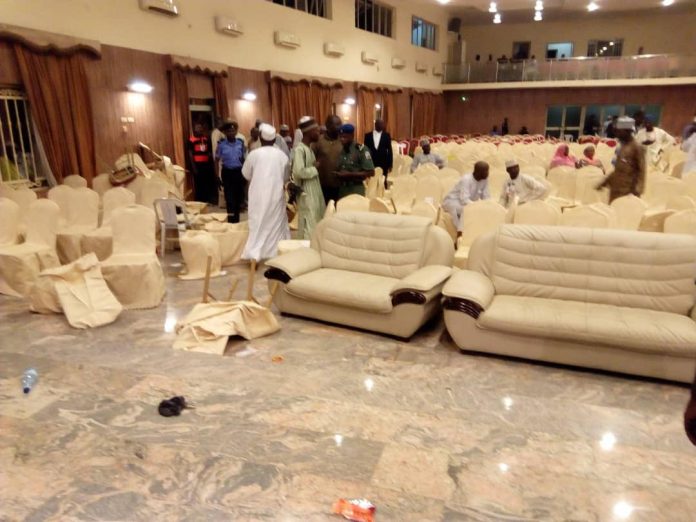 The Governor Ibrahim Dankwanbo-led leadership of the Peoples Democratic Party (PDP) in Gombe State is in disarray and unable to conclude its gubernatorial primary election which commenced in the early hours of Sunday.
The alleged high-handedness and Imposition plans of the Governor seems not to be going down well with the party faithful as they are seen in their numbers protesting what one of the party excos who preferred anonymity described as leadership failure of the party in the state.
About nine aspirants are jostling to replace the incumbent Governor Dankwanbo who is eyeing the presidency under the platform of the PDP too.
It is gathered that the Governor is bent on imposing Senator Bayero Nafada, a position which the party leaders and faithful are not comfortable with. His insistence however led to chaos, fighting and disturbance with party members scampering for safety.
It is however unknown how it would eventually turn out but the perception expressed generally is that a Governor who cannot peacefully conduct his state party Primaries shouldn't be eyeing a higher office like the Presidency.
On the hand, the All Progressives Congress (APC) in the state has commenced it's process at the Gombe International Hotel. It experienced initial delay owing to the rainfall and late arrival of materials.