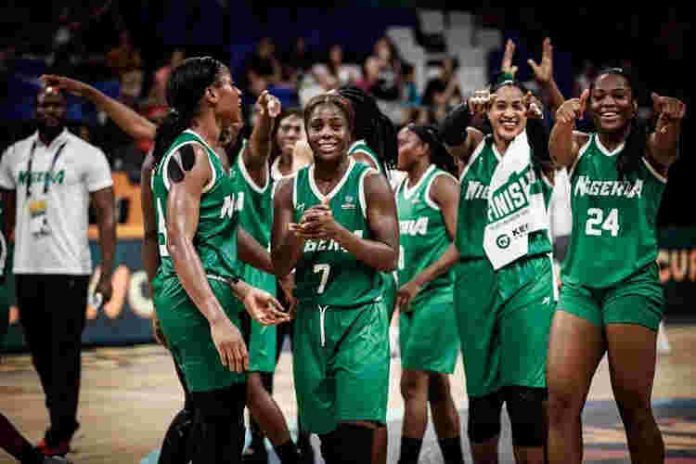 The U.S. trailed Nigeria for most of the first half of their FIBA World Cup quarterfinal. Even with 2-for-16 shooting in the first quarter, the Americans rattled off eight straight points going into the break, then rolled to a 71-40 win in the Canary Islands yesterday.
The U.S., rallying from a 17-9 deficit after the opening frame, improved to 13-0 all-time against African nations at the senior level.
Otis Hugley's team came into the encounter with three consecutive victories so did the USA after three straight wins in the group encounters.
Against all odds, D'Tigress took the first quarter 17-9 as they come out of the blocks as fast as possible.
The USA who struggled against African opposition Senegal in their opener lost their first quarter of the competition.
Like a wounded lion, the USA came back in the second quarter as they regained the lead 18-6 to lead 27-23 going into the halftime break.
The USA started the second half of the game with intensity, straight two points back to back.
D'Tigress put up a better fight in the third quarter but fell seven points behind as it ended 19-12 and the USA took a massive eleven points into the final quarter.
D'Tigress could not withstand the USA in the fourth quarter as they were outplayed 25-5, to finish at 71-40.
If the U.S. wins its next two games for a third straight world title (and 2020 Olympic qualification), it will run its record between the Olympics and World Cup to 100-1 in the last 22 years. The lone loss came to Russia in the 2006 Worlds semifinals.
This American team is without stalwarts from its previous decade of undefeated play at the Olympics and worlds. 
The U.S. has still won all of its games by double digits, but none came against a world power. If it's France in the semifinals, that will change.
In 2014, the French beat the Americans in an exhibition, the U.S.' first defeat in three years. The Americans then whipped them in the 2014 World Cup quarterfinals (94-72) and the 2016 Olympic semifinals (86-67).