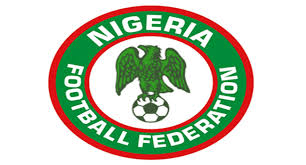 President of Nigeria Football Federation (NFF), Amaju Pinnick has said that the federation was on course to become completely self-funding by the end of his second term in office after achieving 65-per cent private sector funding.
Pinnick, who was re-elected for a second term last week, said the focus of the coming years would be to achieve full self-sufficiency for the NFF.
"Thanks to our many sponsors and partners, we have achieved 65-per cent private sector funding status," Pinnick told KweséESPN.
"Football has a tremendous capacity to be self-sustaining and even contribute significantly to the national GDP," he added. "That is the situation we are targeting at the moment.
"Our target is a hundred per cent."
The progress represents a remarkable achievement for the NFF, and is a testament to the success of Pinnick's aggressive commercial drive.
During his tenure, he's raked in sponsors like Aiteo, Coca Cola, Zenith Bank, Nigeria Breweries, NIKE, Cadbury, WAPIC Insurance, Emzor Pharmaceuticals, TGI, 1XBet, Peak Milk and Payporte.
Of the NFF's N6,382,500,310 budget for 2018, only N1,148,646,974 was appropriated in the 2018 federal budget, leaving a shortfall of well over N5 billion for Pinnick's administration.
The sixty-five per cent of the total budget discussed by Pinnick amounts to about N4 billion.
NFF sources told KweséESPN that the federation will now resume pursuit of new sponsorship deals which were stalled by the crisis in the federation.
"We had some deals, including one from a major telecommunications firm that was set to be signed after the World Cup, but had to be put on hold because of the crisis," said the source.
A new, improved contract with equipment manufacturer Nike is also said to be on the cards, especially after the phenomenal global success of the Super Eagles' 2018 World Cup kit.
Pinnick also recently engaged two of Nigeria's top billionaires – Alike Dangote and Femi Otedola – with an invitation to the FIFA Best Awards in London earlier this week, with talks about potential investment in the federation progressing well.