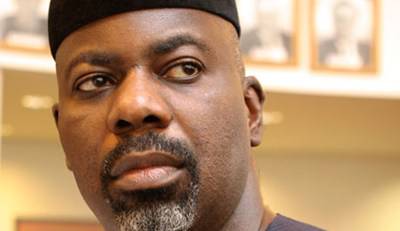 It is no longer news that Donald Duke and Liyel Imoke, both former governors of Cross River State, have been at each other's jugular.
The two politicians, in recent times, have also taken each other to the cleaners, with accusations and counter accusations.
A few days ago, Imoke lambasted Duke back in an interview he granted an online medium,www.calitown.com, where he described Duke as egoistic and a serial failure.
He also described as mischievous, a statement credited to Duke in an earlier interview granted to the same medium, where he was quoted to have said that "The Death of Cross River State Happened In 2007" when he (Imoke) was governor.
He further said that the accusation was all about Tinapa, which he described as near-impossible for any investor to take a second look at, adding that it has cost the government and people of Cross River State over N100 billion in contingent and other liabilities.
"Let me give you a bit of a background to the political evolution of Cross River State during the time under scrutiny. In 1996, a group of us came together in Lagos under my leadership to chart a new course for Cross River State. I had already served as a Senator and I leveraged on the relationship and clout I had garnered during my short stint in the Senate. When I suggested that he run for governor, Donald hesitated; the sentiments at the time did not favour someone of Efik origin emerging as governor, especially without any political pedigree. I was, thereafter, now saddled with the burden of delivering an otherwise difficult candidate, in both the party primaries and the general elections.
Though an uphill task, the rest is history. Senator Gershom Bassey and a few others were part of this, and I am sure they can tell the story better. He talked of a blueprint in the interview he granted, but conveniently failed to recall that the said blueprint was developed in my house on Victoria Island in Lagos.
"Contrary to what Donald would have everyone believe, Tinapa failed before he left office. It was poorly conceptualised and became a burden on the state in the course of its execution. There were several policy and regulatory issues that should have been addressed either before or in the course of project implementation, as Cross River State did not have the capacity and resources to carry the burden of sustaining a going concern of that magnitude.
"The project was financed with loans of billions of Naira guaranteed by the state and the Federal Government. The project was supposed to pay for itself; it never did, because there were no investors. Needless to say, the state government defaulted on the N40 billion (Forty Billion Naira) loan repayment that had fallen due while Donald was still in office. The Federal Government guarantee was called by the banks before Donald left office, because the loans fell due and there were no investors or private sector partners to manage Tinapa and ensure the loans were serviced. Debts fell due and yet he continued to borrow even beyond the N40 billion.
"Tinapa became an albatross before he left office. It was a misconceived project, commissioned with equipment which was hired from abroad by a company called Dream Entertainment, all of which vanished after the commissioning.
"Tinapa was commissioned with no tenants, no gazette, no fiscal policy framework or regulations and no operating guidelines; this explains why the private sector did not buy into the project."