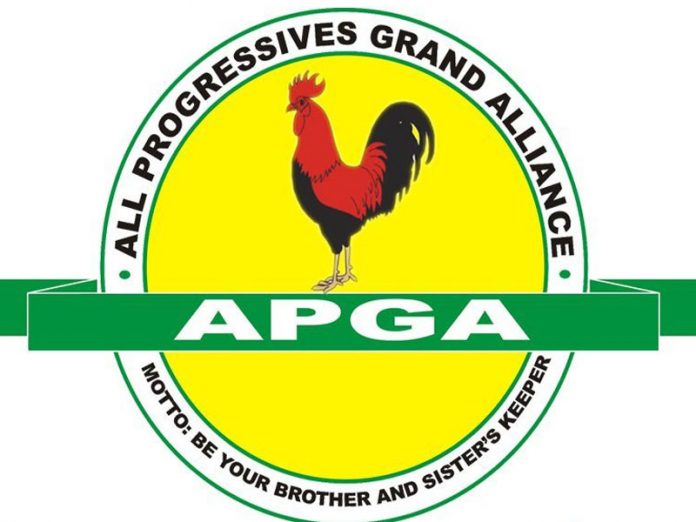 By Amby Uneze in Owerri

The Imo State Chairman of the All Progressives Grand Alliance (APGA), Peter Ezeobi, has assured members and aspirants of the party that the adhoc delegates list submitted to the national headquarters of the party in Abuja would not be altered based on the integrity of the National Working Committee members and the confidence reposed on them by members.
He said that the rancour-free adhoc delegates exercise was commendable based on the unanimous agreement by the state working committee members that adopted harmonisation which reduced time consuming, risks and financial resources, and expressed happiness that all the aspirants gave their acceptance to that effect.
Ezeobi while briefing journalists at the party's secretariat in Owerri yesterday noted that inspite of the fact that those aspiring for the office of the governor were up to 24 in number, he had been able to carry all along without bias or showing any special favour to any of them, adding that all the aspirants are qualified and possessed the credentials to be the governor of the state come 2019.
According to him, we have confidence in the leadership of the national working committee and we believe that the adhoc delegates list would be published as we sent them without any external influence or interference because APGA conducted the adhoc delegates election successfully to the delight of the aspirants.
"I don't think anybody can send another list to Abuja because we gave a level playing ground to all aspirants. I believe in the leadership of the national and I also believe that they cannot be influenced because they are men and women of integrity.
"APGA has not zoned the governorship to any zone of the state that is why we are carrying everybody along by accepting nomination forms from all the zones. Already we have no disqualification so far," he maintained.
Ezeobi thanked the various local governments for conducting a hitch-free adhoc delegates election as well as following the criteria outlined by the party for aspiring delegates to adopt.