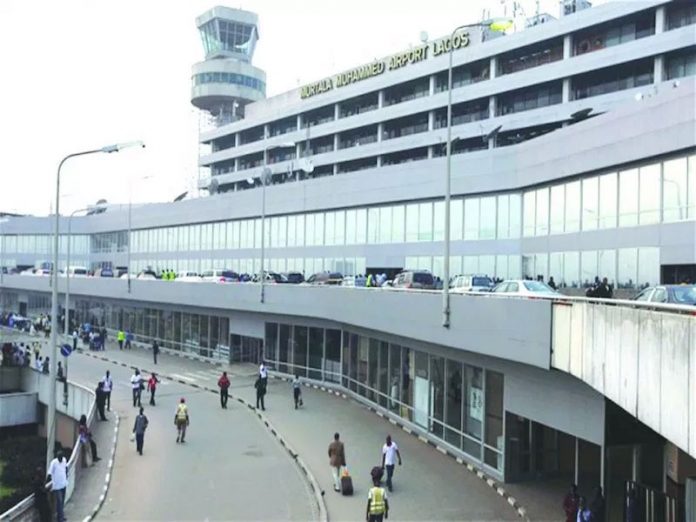 Chinedu Eze
LSG Sky Chefs in partnership with Things Remembered has opened a state-of-the-art in-flight catering services at the Murtala Muhammed Inetrnational Airport (MMIA), Lagos.
The facility, which will service both international and domestic airlines had the capacity to produce up to 10,000 meals a day.
Speaking at the launch, the Minister of State, Aviation, Sen. Hadi Sirika said that the facility would distinguish the Lagos Airport in particular and Nigerian airports as a whole from others in the West Coast, thereby making the sector as the airport of choice among airlines and passengers in the sub-region.
Sirika, who was represented by the Chief Executive Officer (CEO), Sky Catering Service, Mr. Paul Obla said that the quality of in-flight service would provide added incentives to air travellers emanating from the country.
"What we see today is a fulfillment of the desire of the LSG Group to pursue targeted partnership that we see today coming to fruition. This standard of in-flight catering will provide an added incentive. What we see today is a fulfillment of the desire of the LSG Group to pursue targeted partnership that will make its portfolio even robust.
"The global in-flight catering services market has reached $15.54bn in 2017 and it is expected to grow at a compound annual growth rate of 5.06 per cent and grow to a market size of $18bn by year 2021. Passengers are more discerning and expect better quality meals when flying."
The Chairman, Board of Directors of the company, Mrs. Adeola Omikunle, in her welcome address, said that the project was in partnership with Lufthansa Airline while other foreign carriers and indigenous airlines had moved their services to the catering service company.
She explained that the company, which commenced in 1985, did not start as a catering service, but dealt in household materials.
According to her, no fewer than 400 employees are already engaged directly by the company while thousands of people would also benefit indirectly from the organisation.
She explained that Things Remembered got its first letter of award to operate a snack bar at the then Terminal 1 of Murtala Muhammed Airport (MMA), Lagos now Murtala Muhammed Airport Two (MMA2) on March 17, 1985.
She emphasised that Things Remembered was a brand name in the industry setting the pace in hospitality and adding value to the nation's economy through job creation.
"As earlier said, delving into in-flight catering too was by providence. Our first airline customer was Arik Air, courtesy of dear brother here present, Folorunsho Coker, now the Director-General, Nigerian Tourism Development Corporation.
"A couple of months later, Things Remembered took over catering for all Arik Air's catering covering all its local, regional and international flights from Lagos, until 2015 when the airline decided to open its own kitchen. We also catered for Air Nigeria on all its routes, Aero Contractors, Medview Airlines, Overland Airways and quite a number of chatter flight operators," she said.
Also, the Minister of Information and Culture, Alhaji Lai Mohammed who attended the event, commended the company for its vision to create jobs for teeming Nigerians.
He explained that at present, the company could create jobs for at least 400 Nigerians with prospect for expansion, stressing the federal government would continue to support indigenous companies in its drive for expansion.