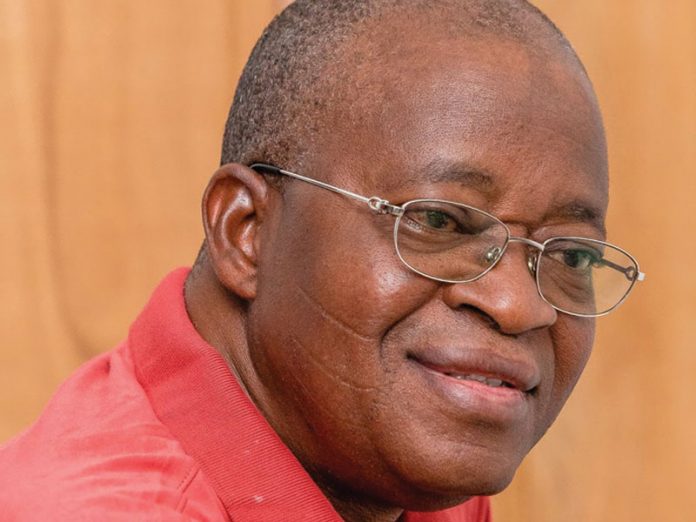 Nseobong Okon-Ekong
Alhaji Gboyega Oyetola, governorship candidate of the All Progressives Congress (APC) in Osun State is from Iragbiiji in Boripe local government area. He is a certified insurance broker, entrepreneur and politician. Oyetola hails from Iragbiji. He recently celebrated his 60th birthday. He emerged flagbearer of party in a disputed primary, that led to many erstwhile loyalists of the APC exiting the party.
Oyetola possesses cognate experience in political administration and governance, having served as Governor Rauf Aregbesola's Chief of Staff since 2011. He is widely acknowledged as the strategist and pillar of support that helped Governor Aregbesola confront the challenges of the lean revenue, indebtedness, contractual obligations, collapsed infrastructure and unpaid salaries.
He began his career in insurance as Area Manager, Leadway Assurance Company Limited between 1980 and 1987. He was the Underwriting Manager, between 1987 and 1990 at the Crusader Insurance Company Limited before he joined the Alliance and General Insurance as Technical Controller till 1991. He established SilverTrust Insurance Brokers Limited. Oyetola was appointed Executive Vice Chairman at the Paragon Group of Companies, with interests in Oil and Gas, Mining and Real Estate from 2005 to 2011. Oyetola was also Chairman of Ebony Properties Limited, having served as a director at Pyramid Securities Limited.
He attended the University of Lagos. Oyetola started investing in Osun State in 1992 when he built a shopping complex in Omo-west, Osogbo. His wife, Kafaya, is from Osogbo. An unapologetic progressive, he was one of those who struggled for the enthronement of democracy in Nigeria. Oyetola was the first promoter of Alliance for Democracy (AD) in Osun and donated its first operational bus in 1999 and continued to donate as the party mutated from AD to AC, ACN and APC.
In the governorship election held on Saturday, September 22, Oyetola scored 254,345 votes trailing behind the candidate of the Peoples Democratic Party (PDP), Senator Demola Adeleke, who polled 254,698, but the election was adjudged inconclusive by the Independent National Electoral Commission (INEC). A supplementary election was ordered for Thursday, September 27 in seven polling units where certain infractions were reported. Oyetola consequently emerged victorious in the supplementary election with combined votes of 255,505 to defeat his closest rival, Adeleke, who polled 255,023.
Attachments area