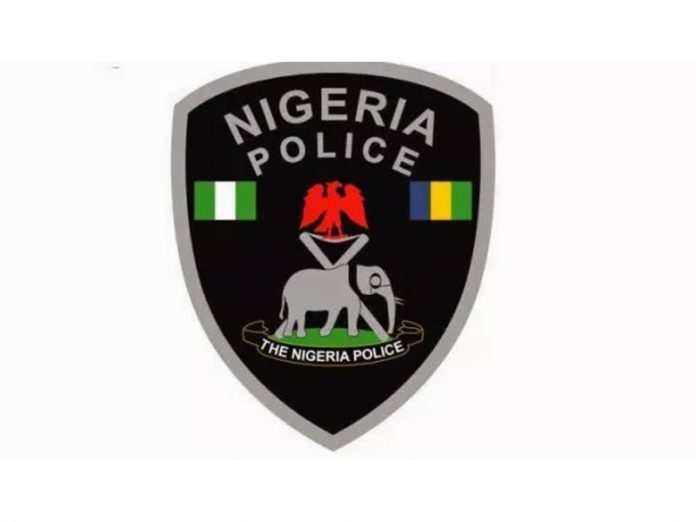 Alex Enumah in Abuja
The Police Wednesday paraded a suspected Kidnapper, one Augustus Akpan, who allegedly threatened to kill former Vice President Atiku Abubakar, if he fails to withdraw his candidature from the 2019 presidential election.
Akpan, 43 and an indigene of Akwa Ibom State, according to the police was arrested at toll-gate along Lagos-Ibadan express way, Lagos State, while on the run to escape arrest.
The police in a statement issued by Force Public Relations Officer, Jimoh Moshood, said the suspect during interrogation, confessed to the crime and admitted that he resorted to the threat and intimidation when all efforts to extort money from the former Vice President were unsuccessful."
Atiku had in a petition to the police complained of intimidation and threat to his life and members of his family from text messages he got from an anonymous person.
Specifically, he was asked to withdraw from the 2019 presidential race or risked his wife and daughters raped and then killed. The alleged text messages also threatened to bomb his plane, adding that every of his move and that of his family was being monitored.
However, following his complaint to the police, the Inspector General of Police (IG) Intelligence Response Team immediately swung into action and eventually arrested the suspect.
Moshood said, Akpan during interrogation however, denied working for any political party, claiming that his mention of the President's name in the threat messages was merely diversionary.
"The suspect, also admitted in his confessional statement that he is a professional fraudster and not working for any political party, that his mention that 'let Buhari run against your PDP members' in his threat message to the former vice president was merely to divert attention.
"The suspect is fluent in English, Ibibio, Russian and Portuguese languages respectively. The phone and the SIM card he used for the threat and intimidation were recovered from him and were discovered to have been robbed by him from a lady (name withheld) who identified him as the person that robbed her few months back", the police said.
Moshood added that the suspect, further confessed that he had threatened, defrauded and extorted huge sum of money in Naira and foreign currency from so many prominent personalities and their family members while posing as a Federal Bureau of Investigation (FBI) and Central Intelligence Agency (CIA) agent.
Recovered from the suspect is one Samsung (Galaxy S6 Edge +) Mobile Phone and the SIM Card used by him to send the threat messages to Atiku, his wife and Daughter.
The police however, said the suspect will be arraigned in court on completion of their investigation