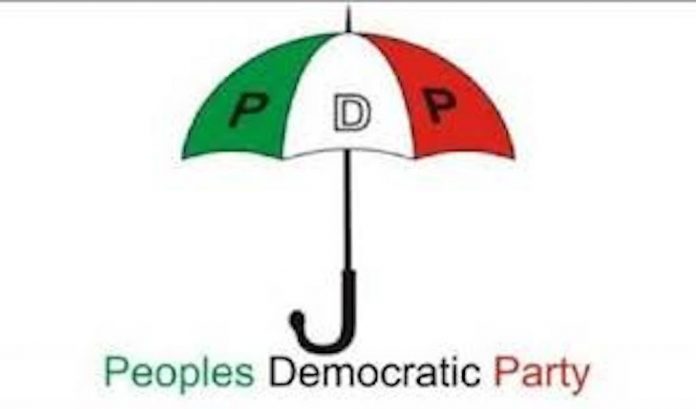 By Laleye Dipo in Minna
The Niger State chapter of the Peoples Democratic Party (PDP) has said that it is set to conduct its primary election to pick the candidate that will fly its flag in next year's governorship election on Sunday.
It said 2,809 delegates would pick one out of the governorship aspirants that picked and submitted their nomination forms for the race at the event that would hold at its state secretariat in Minna.
Four out of the aspirants — Alhaji Ahmed Musa Ibeto, Alhaji Umar Mohammed Nasko, Alhaji Muazu Hannafi Sudan and Alhaji Umar Ahmed — are from the Niger north senatorial zone, while Alhaji Aminu Baka is the only aspirant from the Niger south senatorial zone.
The only woman that signalled her intention to run for governorship reportedly "chickened out".
The state chairman of the party, Alhaji Tanko Beji, told newsmen in Minna Wednesday that "everything has been put in place to ensure a hitch free election".
Apart from the national gubernatorial committee, Beji said the state also set up the Dr Shem Zagbayi Nuhu gubernatorial planning committee to prepare the ground for the team coming from Abuja.
He also said that apart from the several meetings held with the aspirants and their representatives to secure their confidence and assure them of impartiality, security agencies had been adequately briefed on the need to provide security for all the delegates during and after the congress.
"This is a test congress for us, the secretariat is to be cordoned, no friendship, it is going to be businesslike," Beji said, adding that accreditation and voting would take place at the same time.
He also announced that the senatorial primary election would hold simultaneously in the headquarters of the three zones, Bida, Kontagora and Minna, saying that for the Niger North senatorial zone, the sole aspirant, Alhaji Sani DubA, had been returned unopposed, while seven aspirants would slug it out for the two seats in the other zones.
The PDP chairman said 27 aspirants were contesting for the 10 House of Representatives seats with two of them for Borgu and Agwara and Katcha/Bida/Gbako constituencies already returned unopposed. Their election would hold on October 3, 2018.
According to Beji, 62 aspirants had been cleared to contest the House of Assembly primaries on October 4 though eight of them had been returned unopposed.
"We don't forsee any problem because we are not going to shortchange anybody, it is an in-house thing," the chairman declared.
He commended all the aspirants for conducting their campaigns in peaceful and orderly manner "without hate speeches from anyone".