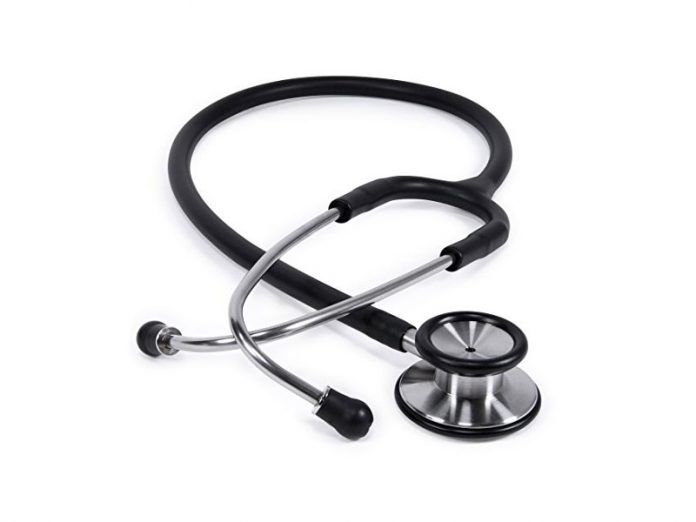 Martins Ifijeh
As part of efforts to improve the health of Nigerians, the Federal Medical Centre (FMC), Ebutte Metta, said it has upgraded the hospital to an international standard with the provision of state of the art equipment and improvement of service.
Stating this at a press conference in Lagos recently, the Medical Director, FMC Ebutte Metta, Dr. Ademola Dada, said this has positively affected the number of patronage the hospital has been getting in the past one year, to over 50 per cent.
He added that the centre has, in a systematic way, begun to resolve issues of infrastructure ravaging the facility over the years.
"If you go round you will notice some renovations. We are still going to do more and after four years when we step aside and someone else continues maybe in few years to come, we will have a highly functional and efficient and clean hospital where services and responsible attitude to patients exist," he said.
Prior his appointment, Dada noted that he was driven by the fact that Nigeria can also build world-class institutions and the opportunity has come for him to demonstrate it to the world.
He said: "It is not going to happen in one day but ultimately at some point we are going to solve the problems revolving around healthcare in Nigeria.
"Due to the good works we do, we are getting letters from organisations who want to use our hospital and have a relationship with us. This is because of quality of service we offer.
"If you actually take into consideration the work we have done, we are also keen for people to point out the area we need to improvement and we believe we can improve."
On accountability and corruption, Dada explained that his administration has made huge effort to curtail the scourge ravaging the sector.
He noted that immediately he took over, remittal mode of payment was introduced thereby creating a lot of confidence because staffs are not allowed to handle cash anymore.
"We are appointed to serve and let people have value for service. If we are appointed to serve then we must be accountable to the people," he added.
Reacting to the poor maintenance culture across the country, Dada continued: "apart from our maintenance structure, we have a maintenance gang. What they do is to respond to faults 24hours. A lot of people have expressed fears on maintenance, my challenge has always been to those people to come back between two or three years to come and have a look.
"I can assure you that none of the facility put on ground will depreciate because it is very clear in our mind when we are choosing people who will do the work. We also have written agreement with those people.
"If you supply to us what is of substandard quality, we are going to call you back. This is because the whole system is transparent and in line with procurement act. It actually assisted us in getting the best, it is not done the typical Nigeria way of inviting your friends and because they are neutral people, we are also neutral.
"We provided solid supervision and then we are convinced that facility wont deteriorate we do not have any doubt for what so ever."
On the challenges of running the facility, the medical director lamented on paucity of space and scarce of resources as they are thinking outside the box to continue with it giant stride developments.
"We still have some areas where we have not touched; we are having some challenges in the theatre. The information at hand is that we have to close down the theatre for three months if we would want to do a thorough work and if you close down the theatre in a tertiary institution for
"Three months, it is a whole lot of challenge. We are looking at alternatives, where to locate the theatre temporarily to complete the work. It is a process."
He explained that when he first resumed his appointment, there was no functioning ICU in the hospital, adding that the facility did not arouse much confidence in the consultants.
He said most of the consultants were not admitting their patients there, but that in the last eight months after upgrading the ICU, there are now influxes of patients to the centre.
He noted, "We have a peculiar ICU policy here, whether you have money or you do not have money, if your situation is critical enough to warrant ICU care, we take you there without you paying a dime.
"Many patients have been taken care of in the ICU discharged some paid and some have not. To us, in decisions between the critical stages of life when the patient needs ICU is not a financial decision, it is a moral decision, and it is a decision taken with a lot of responsibilities."