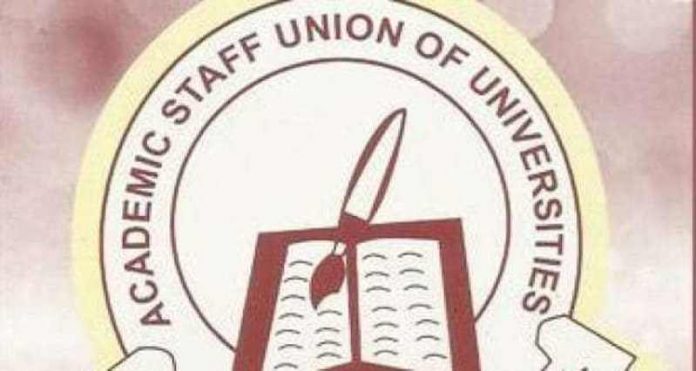 *Mobilises for Nation-wide Strike
By Seriki Adinoyi in Jos
The Academic Staff Union of Universities (ASUU) has demanded N1.1 trillion as outstanding funding requirements for the revitalisation of Nigerian universities. It has also denied the report that the federal government has released N20 billion to it, describing it as untrue.
This is even as the union has disclosed that it is mobilising for a nationwide strike, citing the federal government's inability to fulfil its side of the agreement the union reached with it.
The Bauchi Zonal Coordinator of ASUU, Prof. Lawan Abubakar, disclosed this at a press briefing at the University of Jos, Plateau State.
According to him, the decision was reached at the ASUU National Executive Council (NEC) meeting held at the University of Calabar between 5th and 6th August, 2018, where several issues bordering on the implementation of the 2009 FGN/ASUU agreement, specifically, re-negotiation, universities funding and non-release of over N1 trillion arrears funding for revitalisation, payment of arrears of shortfall in salaries and its stoppage and issuance of operating licences to NUPEMCO, among other issues.
He said: "ASUU is shocked at the lack of commitment displayed by government of the day towards the implementation of the 2017 Memorandum of Action (MoA) aimed at persuading the union to suspend the 2017 industrial action."
He added that the meeting broke since May 2018 because of the deliberate tactics adopted by the leader of government team Wale Babalakin to frustrate the meeting as he was rooting for funding of education via diverse sources with the proposal for the establishment of an Education Bank and students loan scheme.
This, according to him, is a deliberate effort to commercialise public universities to thrive and untimely deny the children of poor Nigerians access to university education.
Abubakar called on the public to join ASUU in exerting pressure on the government to live up to its national responsibility by honouring the agreement, the MoUs, the roadmap and the MoA it willingly and freely entered with ASUU, adding: "We have a moral responsibility to ensure that tertiary education is not killed in Nigeria by unpatriotic power drunk government functionaries whose interest is anywhere but Nigeria."