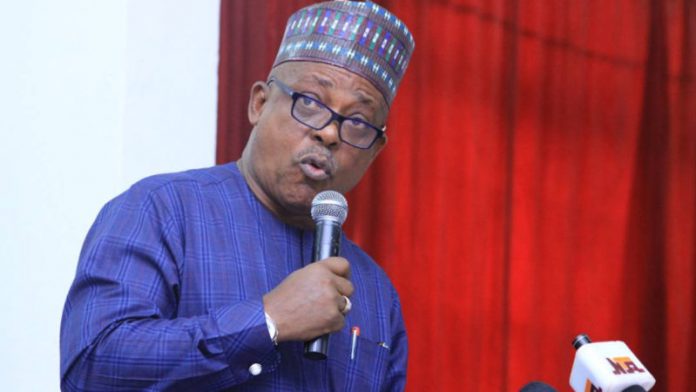 The National Chairman of the Peoples Democratic Party (PDP), Prince Uche Secondus, and the party's leadership have been called upon to halt an alleged plot to sabotage the interest of the party in Kogi State.
Making the call in a statement Tuesday, a youth group in the party, Peoples Democratic Party Youth Frontier, implored Secondus to look into the recent event plaguing the primary process in the Kogi East senatorial district of the state.
According to the statement by the National Coordinator of the group, Comrade Austin Okai, the youth group said it was amazed that the committee sent to screen aspirants for the Kogi East senatorial district primary election could disqualify no fewer than 15 aspirants for the office under "despicable guises just to pave the way for the incumbent, Senator Attai Aidoko, to emerge as the sole candidate".
Condemning the move in strong terms, the group reminded the PDP National Chairman and members of the party's National Working Committee (NWC) that the party could not afford to lose the goodwill it currently enjoys in the state and other parts of the country due to the desires of a few.
It said: "We also wish to remind Prince Secondus that he had gone on live national TV on March 26, 2018, to apologise to Nigerians for some of the undemocratic ways that characterised the party when it was in power, an apology that was welcomed by Nigerians and earned the party so much goodwill."
The group therefore implored the party leadership to arrest the "ticking time bomb" and ensure that all aspirants are cleared so as to test their popularity at the party's primary election, adding that PDP could not afford a repeat of 2015 when it lost due to the insistence of some National Assembly leaders to give tickets to non-performing incumbents and imposition.
The statement said: "The PDP has no tradition of automatic ticket, and no individual or group should be allowed to scuttle the party's chances in 2019."