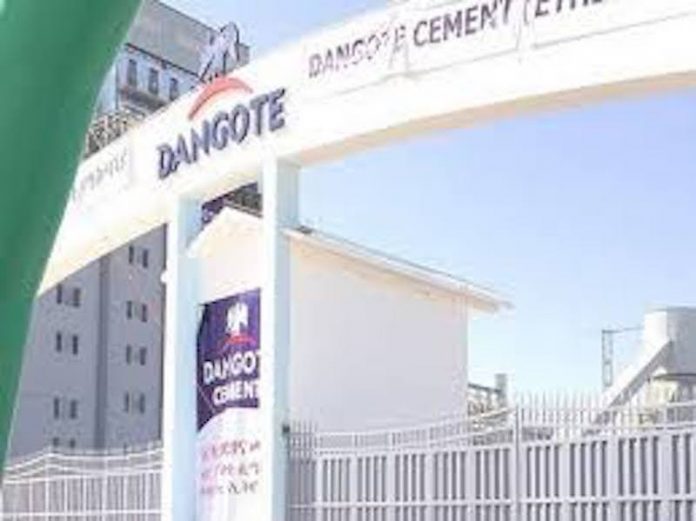 Goddy Egene
Gains by bellwether tickers lifted the market yesterday after opening the week on negative note on Monday. Highest capitalised stock, Dangote Cement Plc, Nestle Nigeria Plc, Nigerian Breweries Plc, FBN Holdings Plc are among the 26 stocks that drove the rebound. The Nigerian Stock Exchange All-Share Index, which had declined by 0.27 per cent the previous day , appreciated by 2.0 per cent yesterday to close at 33,114.44. Similarly, market capitalisation added N242 billion to close higher at 12.09 trillion.
However, level of activity was mixed as volume traded rose 17.1 per cent to 222.9 million shares units while value traded declined 0.7 per cent to N3.3 billion. Zenith Bank (43.3 million shares), International Breweries Plc (37.0 million shares ) and United Bank for Africa Plc (35.2 million shares ) were the top traded stocks by volume while the top traded stocks by value are International Breweries (N1.1 billion), Zenith Bank (N923.6 million) and GTBank (N334.9 million).
The price gainers' chart was led by Nestle Nigeria Plc with 10 per cent, trailed by Neimeth International Pharmaceuticals Plc with 9.6 per cent. First Aluminium Plc and Veritas Kapital Assurance Plc chalked up 8.1 per cent and 7.6 per cent respectively.
Other top price gainers included: WAPIC Insurance Plc (7.6 per cent); Nestle Nigeria Plc (6.7 per cent); International Breweries Plc (6.5 per cent); Vitafoam Nigeria Plc (6.0 per cent); Oando Plc (6.0 per cent) and NASCON Allied Industries Pl (5.9 per cent).
Conversely, Livestock Feeds Plc led the price losers with 8.7 per cent, trailed by Japaul Oil & Maritime Services Plc with 8.3 per cent. Union Diagnostic and Clinical Services Plc shed 7.8 per cent.
Other top price losers were: Presco Plc, Portland Paints (5.7 per cent); Total Nigeria Plc (5.1 per cent)
Performance across sectors was largely positive as four out of the five indicators tracked closed higher. The NSE Consumer Goods Index led with 3.2 per cent, while the NSE Banking Index rose 1.5 per cent. In the same vein, the NSE Insurance Index grew by 1.0 per cent, just as the NSE Industrial Goods Index climbed 0.7 per cent. On the contrary, the NSE Oil & Gas Index was the only decliner, shedding 0.2 per cent.