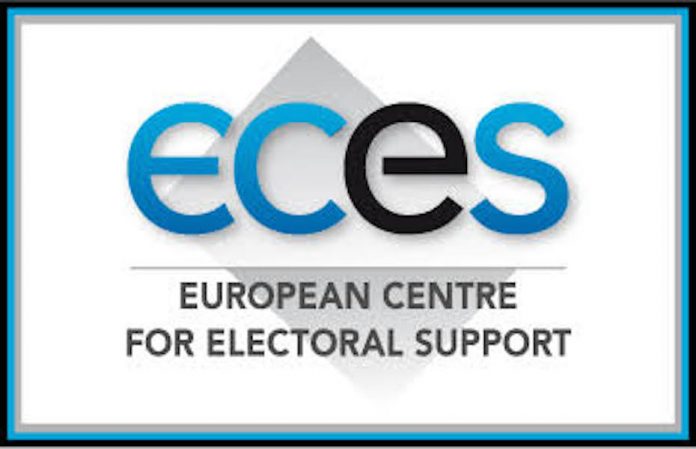 •Women should boycott future elections if…, says House member
By Adedayo Akinwale in Abuja
The European Centre for Electoral Support (ECES) has urged the Independent National Electoral Commission (INEC) to improve the quality of women engagement and participation in the political process ahead of the 2019 general election.
Its President, Monica Frassoni, made the call Wednesday at a workshop on "INEC's Role in Women Participation: Creating Synergy Amongst Women Politicians, Scholars and Activists", organised by European Union, EU Support to Democratic Governance in Nigeria, ECES in partnership with INEC.
According to her, "Nigeria has done a lot in engaging the women demographic, however, there is still need to do more in meeting global agenda on increased participation of women in the political process.
"For example, the percentage of women in the Senate as at January 2017 was 6.5% in Nigeria; 63% in Rwanda; 35.2% in South Africa; 24.1%, 25.8%,16.4,17.6%, 19.4% and 10% in Somalia, Lesotho, Equatorial Guinea, Gabon, Congo DRC, Liberia respectively."
Frassoni stated that the workshop was timely and in response to the imperative of ensuring active participation of women in the electoral process both as candidates and voters.
Meanwhile, the INEC Chairman, Prof. Mahmood Yakubu, has said that countries with higher level of women participation tend to be more inclusive, responsive, egalitarian and democratic.
The chairman, who was represent by the National Commissioner and Chairman, Outreach and Partnership Committee, Dr. Adekunle Ogunmola, noted that women around the world are still largely absent from national and local decision making processes and face enormous exclusionary mechanisms that have become serious barriers to participation.
Yakubu stated: "From discrimination and violence to lack of support and resources, women face countless barriers to participate in civic and political arena. Strengthening women's rights, addressing barriers to political participation and expanding civic spaces are thus critical to deepening democracy."
On her part, the Chairman, House Committee on Electoral and Political Party Affairs, Hon. Aishatu Jibril Dukku, said that the poor outing of women at the 2015 general election makes one to ponder on the problems hindering the success of eminent women from attaining leadership positions.
She stressed the argument was that with few women in political decision-making, authority would not be able to influence policy especially those that have gender implications.
Dukku noted: "It is not going to be out of place to suggest that women boycott future elections if the electoral umpire, political parties and stakeholders in elections fail to implement these three policies in future elections.
"We need to also have the courage to do the right thing and give room for equal opportunities for both male and female contestants in elective positions in Nigeria."
Adedayo Akinwale
ThisDay Newspapers
07085281944
08038482278