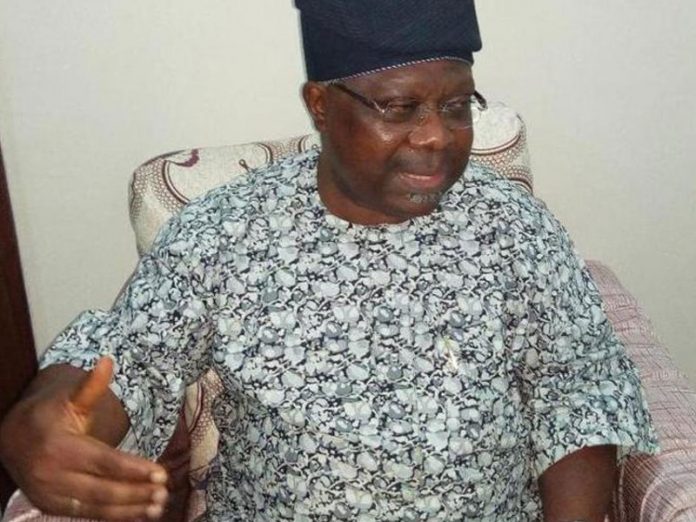 By Nseobong Okon-Ekong
Senator Iyiola Omisore, governorship candidate of the Social Democratic Party (SDP) in the September 22 gubernatorial election has admitted that the leadership of the All Progressives Congress (APC) and the People's Democratic Party (PDP) are making overtures to him in a bid to secure his support.
Omisore finished third behind the candidates of the PDP, Senator Ademola Adeleke, and the APC, Alhaji Gboyega Oyetola, in the results announced by the Independent National Electoral Commission (INEC) on Sunday. The commission, however, declared the election inconclusive and scheduled a supplementary poll for Thursday.
The supplementary elections will hold in one polling unit each in Ife North and Osogbo; while two are in Ife South, and three are in Orolu local government area. Omisore's acknowledged stronghold is Ile-Ife and his support for either Oyetola or Adeleke could prove to be a critical decider in who wins between the two leading contenders.
Omisore, a leading contender in the Osun governorship race told his supporters at the Ogo Oluwa secretariat of the party in Osogbo on Monday that he would always consider the larger interest of the party in reaching any decision.
Addressing the gathering in Yoruba, he said, "We have to be careful at this time. We have become the beautiful bride, suddenly. But I can assure you that we will always bargain for what will be beneficial to everybody."
Omisore, a former deputy governor of the state, dropped the hint that his party was also positioning for the 2019 elections. According to him, the SDP in Osun State may be receptive to proposals that will offer offices to its members in the in-coming executive council of the state and also ensure that SDP candidates are supported across partisan lines to become members of the state legislature and the National Assembly.
He announced a think-tank that includes his runningmate, Mr. Yemi Lawal, the SDP Osun State Chairman, Mr. Faforiji, and an elder of the party, Prof. Yemi Farounbi, among others that will "consider and take technical decisions on the kind of working relationship to adopt with other political parties."