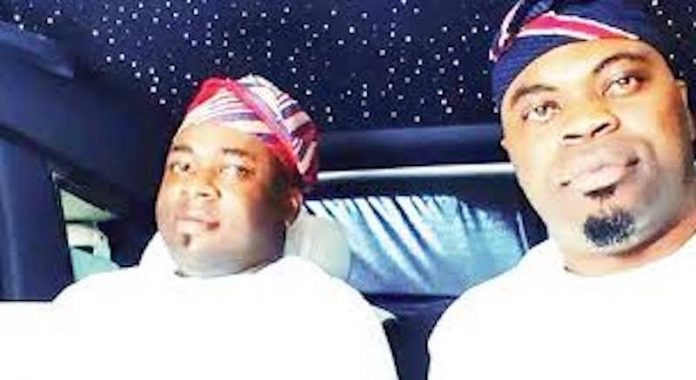 Those who are familiar with the Lagos socio-political landscape can attest to the fact that the youthful duo of Oba Elegushi of Ikateland, Saheed Ademola Elegushi and the Akinsiku of Lagos, Chief Lekan Dosunmu, used to be the best of friends.
The two royal darlings of high society were known to attend social events and even vacations together.
It was alleged that people had tried unsuccessfully to come between them at different times in the past.
In fact, both of them had at various times, boasted that nobody and nothing could separate them.
Therefore, when the rumour of their separation hit the street in May this year, many were shocked while some doubted the authenticity of such war between the once 'inseparable twins'.
But it later became glaring when Akinsiku buried his father, Chief Adebola Alabi Dosumu, Oba Elegushi was conspicuously absent at the Queens Park, Victoria Island, Lagos, venue of the grand reception. His absence at the party was obviously noticed by all. This fuelled the speculations behind the fight. But they refused to opened up on the reasons for this 'war'.
A source confirmed that while the silent war lasted, many top personalities around Lagos, including the Oba of Lagos, Rilwan Akiolu, had tried to bring them together, especially on the instance of the Akinsiku, all to no avail.
While the foregoing may not be news, Society Watch can confirm that the stylish friends are back together once again! The decision to be friends again it was gathered, was reached on Monday to the pleasure of their fans.