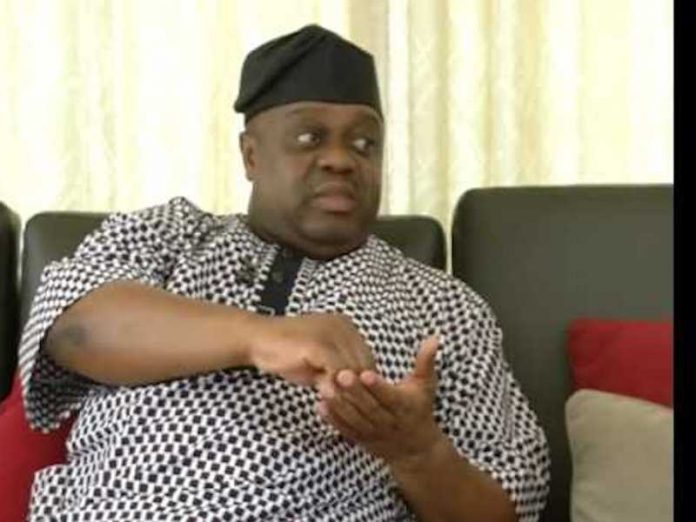 Ahead of the expiration of his second term in office as Ogun State governor in 2019, Senator Ibikunle Amosun has reportedly declared his intention to represent the Ogun Senatorial District in the Upper Chamber of the National Assembly.
But if there is anyone who seems to be most rattled by Amosun's expression of interest, it is Senator Lanre Tejuosho, who is currently representing the constituency in His greatest concern, it was gathered, borders on how to salvage his political career that is literally sitting on the precipice. Indeed, he is said to be making frantic efforts within his power to save his political career from nosediving.
Not one to give up easily, Society Watch gathered that the embattled senator, who is the chairman of the Senate Committee on Health, has vowed not to go down without a fight. Hence, he is prepared for a major showdown with the governor.
"The senator is not lying low and will not allow Amosun to take the seat just like that," a source said.
Another source revealed that problems began for the businessman turned politician when he attempted to defect with other 14 senators to the Peoples Democratic Party, PDP; a move that was frowned upon by his supporters and political godfather.
Though he later denied making such a move via his Twitter handle claiming that he is still a member of the ruling APC, he has since been treated like an outcast in the party.
"Many will still remember how Amosun contributed to the emergence of Tejuosho in 2011. But right now, Amosun, who holds the structure of the APC in Ogun State firmly in his hand as the incumbent governor and one of the influential chieftains of the party in Nigeria, is ready to take it back from Tejuosho," the source added. Party elders have waded in to find an amicable resolution to the dilemma.