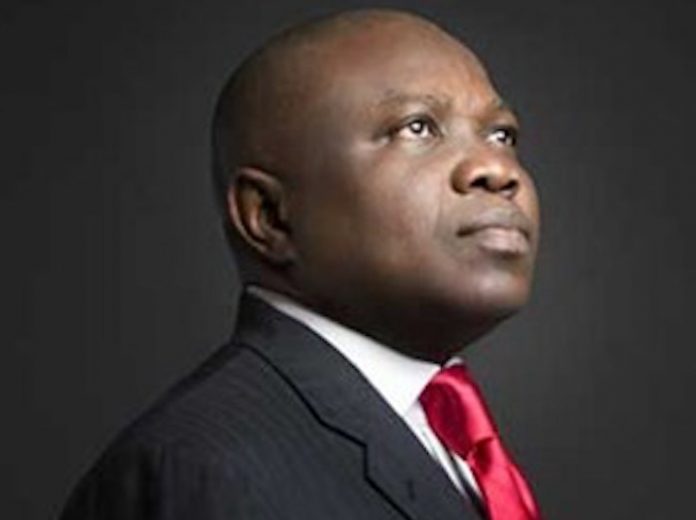 The belief among some political observers in Lagos State is that if Akinwunmi Ambode, the Lagos State governor, was a tactical and listening politician, he would probably know that some creatures deserved to be idiolised.
For the past few weeks, the news of a frosty relationship between Ambode and his purported godfather, a former Lagos State governor and national leader of the ruling All Progressives Congress, APC, Asiwaju Bola Ahmed Tinubu, has been one of the most hotly debated issues, particularly in the state.
In a desperate bid to be in Tinubu's good book, Ambode at a public presentation of 'Africa Arise and Shine' written by the Chairman of Zenith Bank Plc., Jim Ovia, subtly alluded to the power of his estranged godfather in his speech.
In his words: "Actually, I didn't prepare to come and say anything and who am I to come and speak after the Jagaban (Tinubu) has spoken?"
Again, in a group photo session, Ambode performed a mild drama by swiftly changing his position and went to stay beside Tinubu that generated laughter from the guests.
According to speculations, Ambode's kind demonstrations at the event may simply have set a tune in softening the heart of the Jagaban to back his second term ambition.
In a twist, the Tinubu-led Mandate Movement in the Lagos APC had backed another governing candidate, Babajide Sanwo-Olu, who has served as a commissioner under Tinubu's administration.
Despite various pleas by notable people in the state and the country, the godfather has bluntly refused to back the governor's second term ambition, while his followers have been working tirelessly to edge the incumbent governor out of the Ikeja State House.
Chairmen of the 57 councils and some party's chieftains had also declared support for Sanwo-Olu, as the state APC primary is scheduled to take place next week.