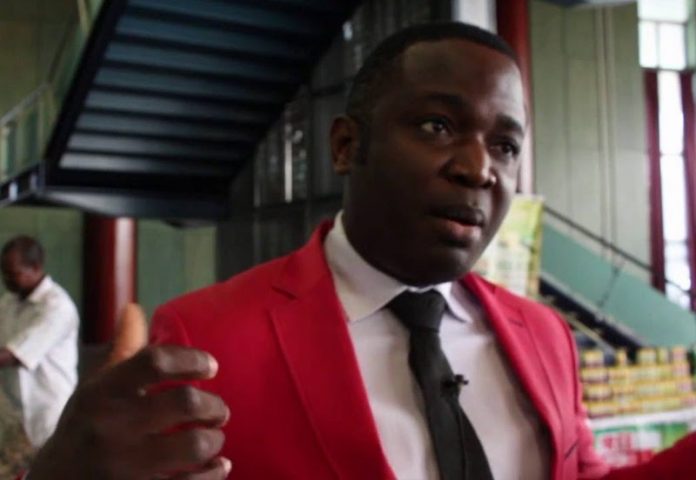 Udora Orizu in Abuja
A non-governmental organisation (NGO), Doctors on Call Health Support Initiative, will on October 1, 2018 launch an on-demand emergency response mobile application christened 'Amba' that connects people who need emergency medical help with their families, friends, qualified medical personnel, safety/
rescue and assistance professionals.
The e-medical transport mobile app is to reduce maternal mortality rate, downtime in ambulance and fire service response efficacy and provide employment for teeming Nigerians as well as improve the overall emergency response gap in Africa, the founder, Dr. Adejobi Adeloye, said.
Speaking at a press conference in Abuja, Adekoye said: "With the rising unemployment rate, maternal mortality rate, average fire service response failure due to inaccessibility of precise location, that digital emergency response can now reduce these with time lapse.
"Amba is popping into the Nigerian space to provide a solution to carter for emergency response for Africans, Nigerians in particular. The target market now is one per cent of the whole Nigerian population which is about two million people.
"We are hoping that with appropriate references, it will grow from one per cent to 50 per cent and if possible 100 per cent. 98 per cent of car drivers lack first aid knowledge and kits, time lag between incidence and response still high, unemployment and mortality rates still on the rise, available ambulances and fire trucks grossly under-used," he said.
According to him, the Amba concept can bring an overall reduction of mortality rate in Nigeria, create job opportunities for drivers, convenient and safe rides in Nigeria and automated dispatch to eliminate man-made delays.
He disclosed that the focus is on Abuja and Lagos for a start, adding: "Then we will expand to Kano, Port Harcourt, Enugu, Ilorin, Ibadan and this covers 50 per cent of the entire Nigerian market."
He noted: "Emergencies could strike without notice. A situation whereby people don't know what to do would not be allowed.
"Our application can send the details of the ambulance driver, taxi driver, airport shuttle, responder coming to see you and also send yours to that person within seconds and they will arrive within a very short period of time."
He said that Amba will effectively bridge the gap between incidence and primary care, adding that the app is going to help improve the economy, security, agriculture, communication, the transport sector as well as revenue generation.