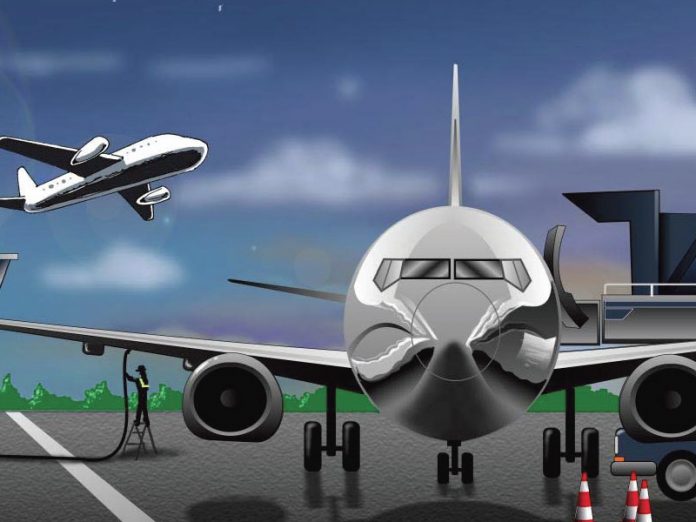 Chinedu Eze
The federal government said that it would review the Bilateral Air Service Agreement it has with countries that their airlines operate to Nigeria. This was disclosed by the Director General of the Nigerian Civil Aviation Authority (NCAA), Captain Muhtar Usman, who noted that BASA and all forms of partnership with international carriers are not static but are subject to review from time to time.
With the clamour for government to create opportunities for domestic airlines to operate sub-regional, regional and international routes to reduce capital flight by foreign airlines, Usman said the federal government while it would continue to review BASA to that effect, has always designated Nigerian airlines to international destinations.
"When it comes to BASA, it is within the purview of the Federal Ministry of Transport. However, most of the operations of foreign airlines to Nigeria are based on BASA, in some cases Multilateral Air Services Agreement (MASA). And there are also other considerations such as the Single African Air Transport Market (SAATM).
"BASAs are not permanent documents in the real sense of permanence; they are subject to review. And we have been having reviews of those BASAs and in some cases the form of Memorandum of Understanding (MoU) that we have for the implementation of those BASA. So review is continuous whenever is need to review such agreements," he said.
Usman, however, said since the coming of this administration, there was hardly any domestic operator that requested to operate any destination outside the country and he was denied.
He lamented that many of those domestic operators that were designated to international routes have not been able to operate the routes.
Arik Air was designated to London, Johannesburg and New York but it has not been able to operate those destinations since February 2017.
Medview Airline recently stopped flying to London and Dubai, while Bellview that was formerly designated to London had become defunct.
However, there are indications that Air Peace would soon start operating some of the destinations it was designated to by the federal government.
"We are calling domestic operators as a civil aviation authority to fully utilise those routes. Many routes to African and international destinations have been designation to them but they have remained untilised," Usman said.
On the age of aircraft that are operated by domestic carriers, the Director General said the choice of aircraft is determined by the operators but there are a lot of advantages in operating modern equipment.
"Left to us we will even prefer to reduce the age of the aircraft because there are a lot of advantages attached to modern airplanes. These include fuel efficiency and up to date navigational equipment, which will improve the overall efficiency of the operator, profitability and so many other things.
"For example, we have certified and approved some performance based navigation approach because of their precision because they are satellite based. This navigational aid does not depend on the terrestrial radio aids for the aircraft to come in and land. Most of our operators here lack the necessary equipment onboard because of the age of their aircraft. And that is why when the weather is below certain minimum, you will find that domestic flights are on ground and foreign flights that are operated by modern aircraft will be flying to their destinations.
He explained that Nigerian aircraft are on ground because they are not compliant with modern equipment.
"So you can see the capacity of the modern aircraft is enhanced by the gadgets that are available onboard. Unlike the older ones that consume more fuel, they break down more because they are old and also they lack those sophisticated landing and approach aids to be able to land under certain conditions," Usman said.
He noted that Nigeria being the most populous country in Africa with the most mobile population, its domestic airlines ought to take advantage of the country's location, its blossoming market to become highly profitable and strong carriers.