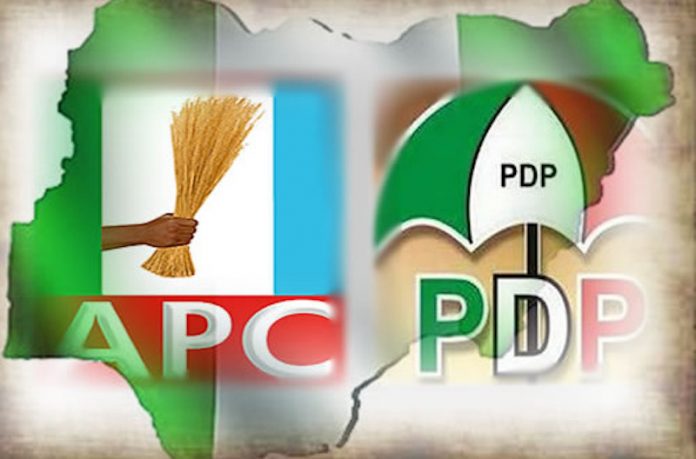 Emmanuel Addeh in Yenagoa
An All Progressives Party (APC) stalwart and member representing Brass Constituency I in the Bayelsa State House of Assembly, Mr. Israel Sunny-Goli, Thursday engaged in a war of words with the Bayelsa State Chairman of the Peoples Democratic Party (PDP), Moses Cleopas, describing the party chair as a 'kitchen slave'
The PDP Chairman had in a statement signed by himself, characterised Sunny-Goli as a drowning politician whose stock-in-trade is notoriety, violence, occultism and blood-thirstiness.
But in a swift response, yesterday, the APC stalwart described the PDP chairman as an overzealous executive slave master and a willing stooge of Governor Seriake Dickson, who was handpicked to run executive errands against the wishes of majority of party members.
"Sunny-Goli wishes to state that, contrary to what Cleopas is feeding the public, the PDP has since his emergence as a member of the House of Assembly been wooing him to join their party, which he has severally declined because of his loyalty to the APC, as well as his disdain for their party's undemocratic, impunitive ways" a statement signed by Sam Dogitimi, media aide to the lawmaker, said.
The lawmaker argued that the area he represents was denied the statutory Constituency Project Fund in a bid to cow him to join the PDP, but refused to betray his party even when Dickson told him and the other affected lawmakers to defect to the PDP if they wished to access the fund.
"Rather than embarking on a fruitless journey of disparaging Sunny-Goli, the Bayelsa PDP chairman should think of how he would speedily settle the myriads of disputes currently bedevilling the party before it completely crumbles in his inefficient hands.