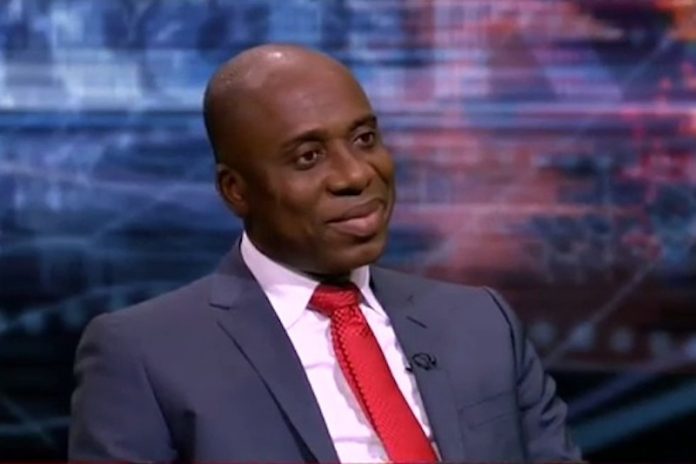 Transport Minister Rotimi Amaechi has been appointed as Secretary/Director-General of campaign organisation for his re-election in 2019 of President Muhammadu Buhari.
Buhari approved the appointment on Thursday, President's Senior Special Assistant on Media and Publicity, Malam Garba Shehu, said in Abuja.
Amaechi was the Director-General of the Buhari-Osinbajo Presidential Campaign Committee in 2014 to 2015 that won the elections and brought the current administration into office.
The presidential aide disclosed that the new Director-General would announce other appointments into the campaign structure as approved by the president.
The 53-year-old was the fifth Governor of Rivers State from 2007 to 2015.
He was re-elected for a second term on 26 April 2011.
Amaechi was a member of the People's Democratic Party before defecting to the All Progressives Congress on 27 November 2013.
A 48-year-old lawyer and Senior Advocate of Nigeria (SAN), Mr. Festue Keyamu, had earlier been appointed the spokesman of the campaign organisation.
Meanwhile, Samuel Ogbemudia Jr, the first son of late elder statesman, Dr Samuel Ogbemudia, has called for support for President Muhammadu Buhari to overcome Nigeria's challenges.
Ogbemudia made the call in Bénin on Wednesday on the occasion of 85th posthumous birthday of his late father.
According to Ogbemudia, the country has passed through many trying times but God has always come to its rescue.
He said the fight against terrorism was a global challenge that should concern all Nigerians.
"Power comes from God, we have had similar challenges in the past.
"This is God's own country. President Buhari was not put there by man, he was put there by God and God knows the reason why he put him there.
According to him, "the 2019 election is going to go very smoothly" (NAN)