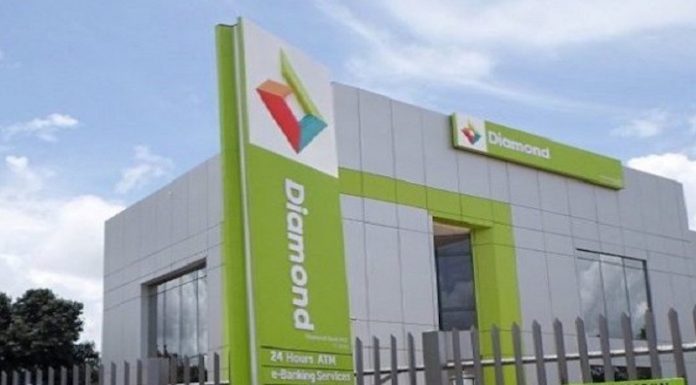 Diamond Bank Plc has announced its launch of SMEZONE- a digital platform-based business community for small and medium-scale enterprises (SME) in the country.
This is to enable them easily access relevant, network and be mentored with and by other entrepreneurs, attend webinars, receive newsletters and participate in competitions that ultimately help position their business for greater success.
Commenting on the innovation, Head, Corporate Communications, Diamond Bank Plc, Chioma Afe, was quoted in a statement to have said: "The essence of developing this digital business platform is to give our esteemed SME customers an advantage in the competitive of business world that is accessible anywhere and anytime.
"It is vital that this integral sector of the economy gets all the support it needs to drive growth and development.
"Digital platforms are widely acknowledged as powerful tools for fully enhancing business possibilities as they open a world of opportunities to customers and vice versa irrespective or location."
Chioma noted that Diamond Bank has been at the forefront of innovation within the SME space in Nigerian.
She listed some of the innovations by the bank to include the introduction of financial advisory packages such as monthly seminars, workshops, business clinics and trainings in partnership with reputable knowledge hub online platforms, educational institutions and SME business development consultants.
Recently, Diamond Bank recorded a landmark figure in the value of funds disbursement of over N1 billion to small business owners under the cash flow-based SME lending scheme in partnership with the Women's World Banking (WWB), and this has earned the leading financial institution ranked among the first five SME customer bank in Nigeria in the KPMG customer service survey 2018.
AG Mortgage Bank Delivers Housing Units to Subscribers
The AG Mortgage Bank Plc, one of Nigeria's foremost Primary Mortgage Banks, has enabled no fewer than 89 subscribers in Enugu to become home owners under the Federal Mortgage Bank of Nigeria (FMBN) National Housing Fund (NHF) scheme designed to promote home ownership across the country.
The keys to the houses, according to the Managing Director and Chief Executive Officer, AG Mortgage Bank Plc, Mr. Ngozi Anyogu, were delivered to the home owners recently in Enugu at an elaborate ceremony.
Anyogu, was quoted in a statement to have said the houses were developed by the COPEN group, a property development company with projects across the country.
"All the houses are within the Jedidiah Gardens Enugu which provides a good ambience for home owners. AG Mortgage Bank is an active operator of the NHF Scheme, and has disbursed in excess of N3 billion to over 390 NHF beneficiaries" he said.
Access to mortgage loan under the Federal Mortgage Bank of Nigeria – National Housing Fund Scheme, according to the chief executive is open to all Nigerians with verifiable stream of income who are contributors to the NHF scheme.
Anyogu urged Nigerians in all spheres of endeavor to take advantage of FMBN/NHF scheme and AG Mortgage Bank's other mortgage products namely: the Tenant – Owner -Mortgage (TOM); a rent to own program, Leap Into Mortgage (LIMO) product an incremental mortgage arrangement, that fits home buyers at different income levels.