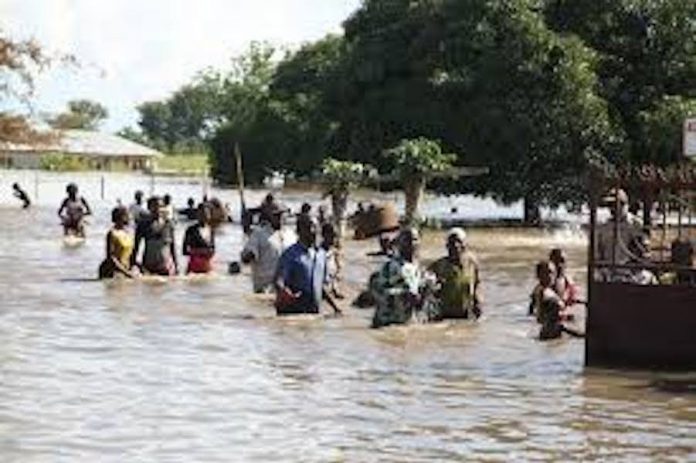 By Yekini Jimoh in Lokoja

Over 200 communities in 10 Local Government Areas (LGAs)  have been submerged by flood  in Kogi State, Governor Yahaya Bello, has said.
The governor who visited some affected communities over the weekend to assess the level of destructions, has called on the federal government to  assist the state as the situation was getting out of hand.
He appealed to President Muhammadu Buhari to complement the state government's efforts at containing the natural disaster which had submerged 200 communities across 10 LGAs.
The governor expressed deep sympathy for victims of the  flood who have been displaced from their ancestral homes and lands,  emphasised that "as painful as this is, we are consoled by the fact that it is temporary".
According to the governor, the Kogi State Ministry of Environment and Natural Resources as well as the State Emergency Management Agency have been on top of their game.
 He commended their "proactive efforts at ensuring the effects of the situation are minimised".
 Bello visited the Koton Karfe Internally Displaced Persons (IDP) Camp where two women who had been in labour were delivered of their babies.
The governor commended the joint efforts of the State Ministry of Health and medical associations for setting up clinics at various IDP camps to attend to the health needs of residents.