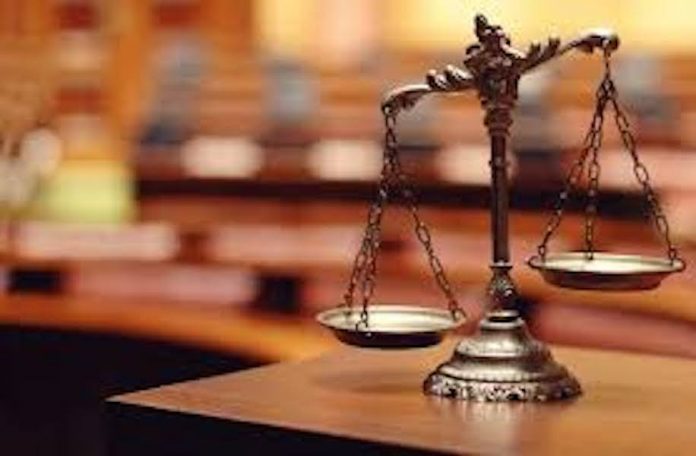 By Victor Ogunje in Ado Ekiti
Citing cases of insecurity around the Ekiti State High Court in Ado Ekiti, the Election Petition Tribunal handling the July 14 governorship election, on Monday relocated its sitting to a yet to be disclosed location.
But strong indications emerged that the sitting may be relocated to Abuja, the Federal Capital Territory.
This relocation was sequel to the demand made by the counsel to the petitioner, Barrister Adebayo Adelodun (SAN), who cited cases of insecurity and threat to lives encountered in the hands of party men
at the court's gate before the commencement of the sitting.
The demand was supported by the counsels to the Independent National
Electoral Commission (INEC), Chief Charles Edosomwan, that of the All
Progressives Congress (APC), Chief Akin Olujimi, and the lawyer to the
party's candidate, Dr Kayode Fayemi.
The lawyers claimed that they were nearly mobbed by those suspected to be party goons on their way to the court in Monday morning, which they said constituted serious security threat to lives and the course of
justice.
The Tribunal, which rose for about an hour later reconvened to deliver its ruling through its Chairman, Justice Suleiman Belgore.
In his ruling, Belgore said: "Following the issue of insecurity raised by the lawyers that there was threat to human lives around the court.
We are critically mindful of the consequences of the applications made by the counsel to the petitioner, which was not opposed by the
counsels to the respondents.
"We hereby grant the application because of the consequences the insecurity could have on this Tribunal and the new venue shall be
communicated through our secretary to all parties within 48 hours", he said.