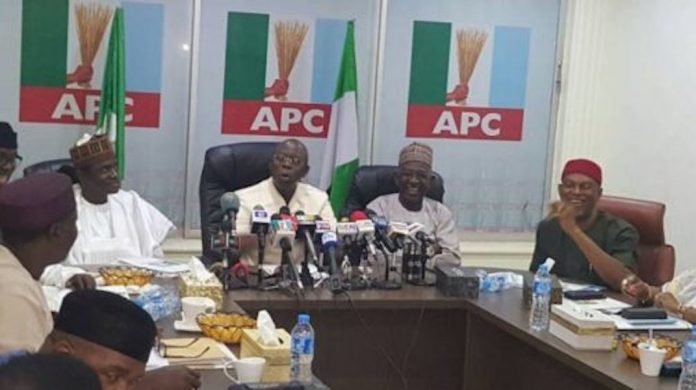 By Michael Olugbode in Damaturu

With the Inter Party Advisory Council (IPAC)'s support to the aspiration of the National Secretary of the All Progressives Congress (APC), Alhaji Maimala Buni to become the next governor of Yobe State, he may emerge the ruling party's gubernatorial candidate in the 2019 elections without any opposition.
Buni who was recently announced by Yobe Governor, Alhaji Ibrahim Gaidam as his preferred successor has both share of support and opposition in equal measure.
But the latest support is coming from outside the fold of APC as IPAC, a coalition of opposition parties in the state, expressed its support to the APC scribe.
By this, Buni may be going into next year's election without any other opposing candidate.
Speaking to journalists  yesterday, the Yobe State Chairman of Inter Party Advisory Council (IPAC), Alhaji Umar Kukuri said the council haD adopted  Buni as the consensus governorship candidate in the state.
Kukuri who spoke to some select journalists in Damaturu, said, "So far, there are no governorship aspirants in other political parties except APC; we have carefully sieved the APC aspirants to arrive at supporting Maimala for the governorship,"
He explained that the decision to adopt Maimala was based on the need to promote good governance and continuity in service delivery and democratic dividends to the people.
 "Although we do not belong to the ruling APC but it is about our collective fate and future as citizens of Yobe state which is our primary interest above any other interest.
"We are all stakeholders and we have carefully gauged all the aspirants and arrived at supporting the aspiration of Maimala for continuity in the achievements recorded in healthcare delivery, education, road network and agriculture among others."
The IPAC chairman also said that the council was inspired by the collective decision of the APC stakeholders to nominate Maimala as the preferred aspirant.
Kukuri said the beauty of the APC scribe was there for everyone one to see as attested by the supported his aspiration received from President Muhammadu Buhari. He said this could not be unconnected to "his impeccable character of transparency, accountability and commitment to service".